Drive Traffic To Your Blog
It has been said that you will never make money on your blog or website without any traffic. You need an audience and new regular ones that will keep coming back. Driving traffic to your blog or website must be your number task so that search engines can send you guaranteed targeted traffic to your site. If you get it right, you will rip the rewards.
How do you get an audience to your blog in the first place and get them to come back to your site again and again? How do you keep them faithful?  The answer is quality well researched and well-written content.
Search Engine Traffic
To rank high on search engines whether, Google, Yahoo or Bing, your content will have to be seen by your audience. This means you need to pay attention to the keywords and phrases you are targeting.
Take note of keywords and phrases that are getting high searches with low competition on Google.  Include them in your articles when you publish your blog posts.  These will help your blog rank higher in the search engines to enable the search engines to send you guaranteed targeted traffic (those visitors that are really interested in what you have to say) to your site.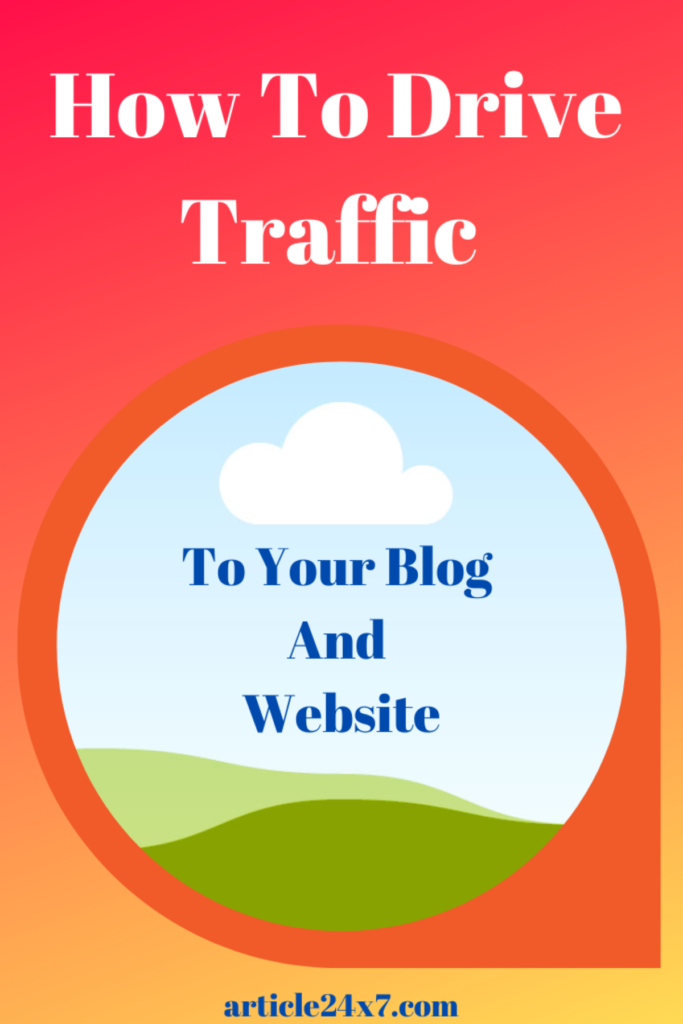 Keywords are an important factor in producing a website and getting traffic. These are the terms that search engines use to categorize and rank your web pages. For example, if your website is about "traffic building" then your keywords could include traffic, building traffic, website traffic, the best way to get traffic, how to build traffic, SEO and so forth.
How to Get Search Engine Traffic
The job of the search engine is to find pages that meet the detailed search term or words that a visitor has typed in. The more focused the pages it serves up that meet the search term, the better it is for users. Search engines must be as accurate as possible in delivering the right search terms to their users.
Now, visualize yourself as a search engine algorithm – the mathematical genius that calculates the probability of any web page matching the search word or phrase typed in.
If the page has hundreds or thousands of keywords you'll be baffled. You will be asking yourself which page is about 'traffic building' or is it about 'motorway traffic or air traffic. They are all different things. You might realize that the page is relevant to traffic but not that suitable for the search term. So, you end up ranking the page down the list.
But what if the page only has a specific keyword phrase – traffic building strategy?  Including it, a few times in your articles with some related phrases will have a greater effect than if you stuff the article with keywords to try to game the system.  You would positively rate that page as it is about traffic building strategy, and so you would rank it higher.
Admittedly, it's not quite as simple as that. But this is the notion of search engine technology. It is searching to find the most pertinent pages that meet the search term you enter.
What this means is that you must have separate pages for each keyword. Focus each page on a specific individual keyword. Use the keyword in headings, sub-headings, the page text, the page title tag, alt tags and in the meta tags. Use related phrases and synonyms to enhance the article so that it does not look like the article is stuffed with one keyword.
Stop creating pages that have too many keywords competing with each other which simply confuses the search engines and lowers your rankings.  Use one specific keyword or phrase to write a page for your audience to answer their search terms.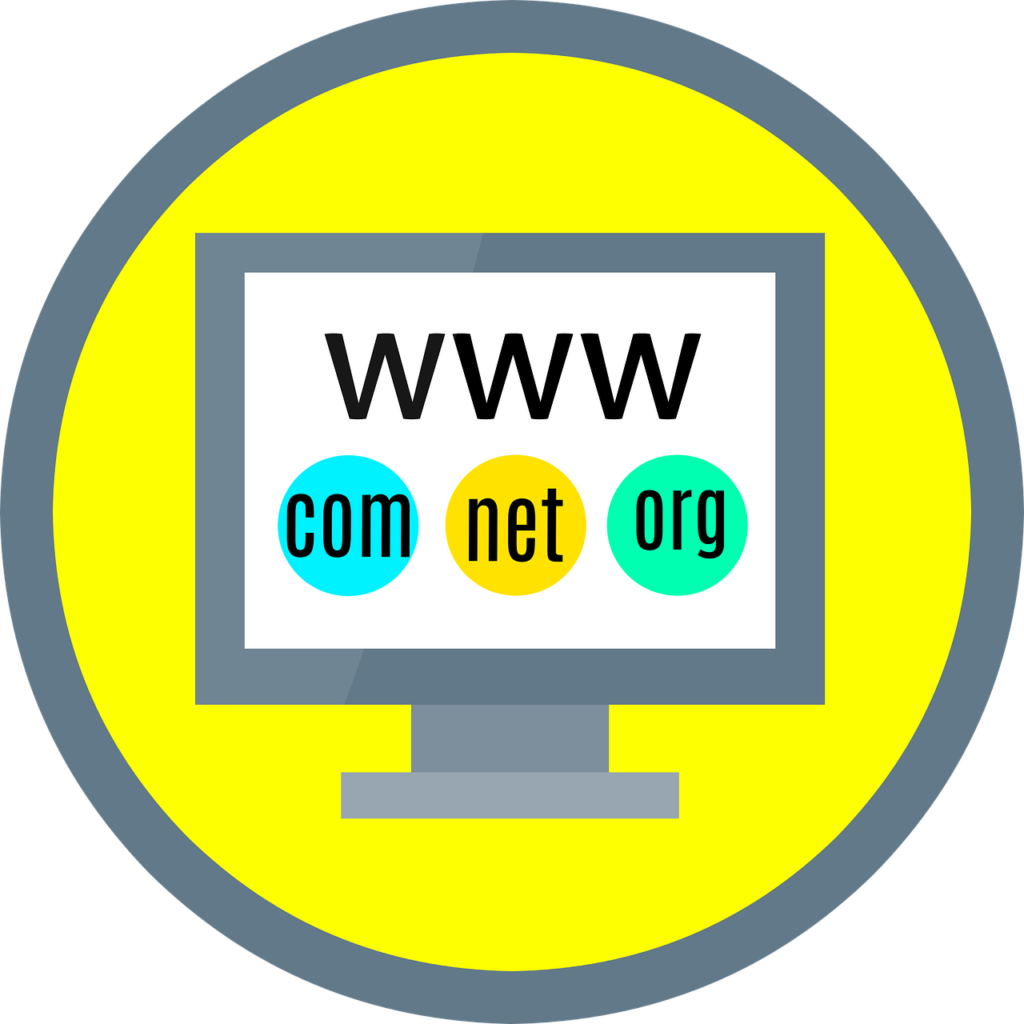 Related articles:
Targeted Traffic Guaranteed Targeted Traffic
The Fastest Sources Of Traffic Boost
How To Get Guaranteed Targeted Traffic
Go for pages that meet single keyword needs and you will find your page will increase in traffic.
This ploy also works for Google Ads. Each advert should employ just a handful of keywords – you get much better click-through and cheaper advertising when you only have a few select keywords per advertisement.
If you have hundreds of keywords, you'll find you'll get better results by having keyword-relevant ads and not having one advertisement with hundreds of keywords.
So, go against the opinion of having your pages filled with keywords…Go with keyword-specific pages to rank high, you might be surprised by the outcome.
You must write compelling articles and content to drive traffic to your site. The content on your website has to pertain to the products and services you are selling.
Make sure you check your website analytics to see what terms people are searching for and then make sure you write about those topics.
Also, make sure that the search engines, Google, Yahoo and Bing are indexing your site. Being indexed will get increased traffic from users searching for content that you have written.
Get Guaranteed Targeted Traffic
While not the only techniques out there for driving traffic to your website, these are some of the most effective techniques that will help establish your website as a true leader in the field.
Word of Mouth – Give some incentive for your readers to tell others about your blog. You can offer contests and giveaways where the winner must link to the contest or post a tweet on Twitter about the contest, etc.
Comment on Other Blogs – Find blogs that fit with your concept and visit them, read what the author posts and make comments on their posts. When you make comments on other blog posts you are normally given the opportunity to link to your site – use it!
Article Marketing – Use article directories, you'll be the one submitting the articles for others to pick up and post on their websites and blogs. Be sure you link to your blog in the resource box so people who read the article can visit your site to learn more. Pinterest Pins are also a great form of article marketing. Learn how to implement article marketing in a way that effectively drives lots of targeted visitors to your blog with this.
Free Giveaway – Free items are hot! Everybody loves a good freebie and the chance to win something. There are lots of things you can give away on your blog – from reports to physical products. Some people have found success with using a weekly giveaway. You can create your own free content and give your readers the opportunity to pass those freebies to others. Create a link to your blog within the content so they'll know where to find more of your great information.
Related articles:
Online Traffic Strategies That Guarantee Floods Of Targeted Traffic
How To Find Expired Domain Names With Free Traffic In 2021
31 Sensational Small Business Ideas To Start In The New Year
47 Incredible Ways to Make Money Online
Create A Product Review Section
Product Review Section – Create a section on your blog just for review and recommend products that your readers would be interested in. For instance, if your blog is for those wanting to work from home, include reviews of work-at-home job sites, and products that help them make the work at the home office more effective and efficient.
People look to other people's reviews, advice and opinions before making a purchase. They don't want to spend their hard-earned cash on something they'll never use or that doesn't give them what they were hoping for. Be the one to share your opinions about products and services with your readers. Make sure you add your affiliate links inside the reviews.
Keeping Your Visitors Around – The best way to keep your readers coming back is to offer them quality, valuable content on a consistent basis. That's what they come for so give them what they want. Showcase your other related or relevant articles to their search terms by linking them to your articles.
Q & A:
How Do You Get 1000 Page Views A Day?
Create excellent blog content.
Use Search Engine Optimization techniques,
On-Page SEO is important.
Create a list of high-traffic keywords and research them.
Long-Tail Keywords should be targeted.
Create a catchy headline to get readers to read your content.
Make a top ten list article based on keywords.
Make sure your blog post is visually stunning.
Begin blogging as a guest.
Make an effort to interact with others.
Invite others to contribute to your blog as guest bloggers.
Finally, another great way to keep your visitors coming back is to give them the opportunity to sign up to receive reminders about your blog. You can do this with an RSS feed, a newsletter or an ezine when they opt-in to your email list. Keeping in touch with readers on a regular basis, whether weekly, twice a month or monthly, will keep your blog fresh in the eyes of your audience.