How to Profit from Domain Names
Many people search the internet for simple ways to make money from home. Lots of people are looking for work-from-home jobs or passive income opportunities.  While others are just looking to supplement their income, whatever your goal is, domain names can help you achieve it.
Domain names, as you probably know, are a type of identification tag that is used to identify an IP address or a website. Domain names are similar to phone numbers in some ways. You may understand what domain names are, but you may not understand how to profit from them.
So, what options do you have?
Purchasing And Reselling
Domain name flipping is the process of purchasing and selling domain names. You buy a domain name and then sell it for profit in a few days or a week's time.
However, you don't want to rush the process if you want to make the most money.  Allowing someone to buy your domain name for a low price because you want a quick sale is a bad idea.  Instead, wait for someone serious. There are individuals out there who are willing to pay a higher price.
The first step in making money with domain name buying and reselling is to buy them. You can make more money if you buy more. That being said, don't just go out and buy any name you can think of.
Remember to think about your requirements. Do you have a name that you think would make a good movie one day?  Purchase it. If the film is successful, the production company may be willing to spend a lot of money on a simple domain name.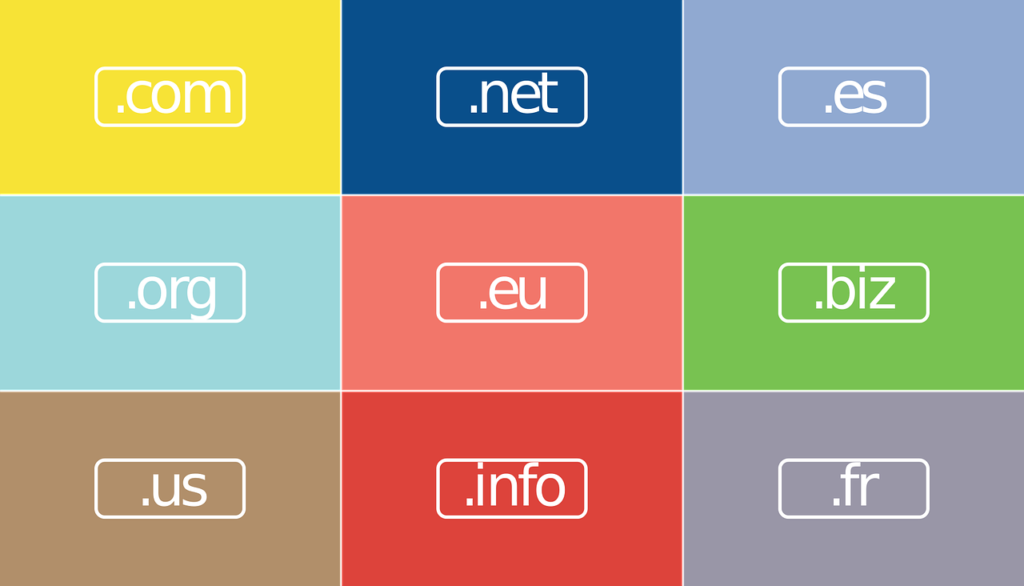 Develop and Sell
Developing a website is another way to profit from domain names.  In this case, you're not just selling a domain name; you're also selling a fully functional website. This website is referred to as a turnkey website because it is ready to use right away.
Purchasing a domain name and web hosting is the first step in making money with a turnkey website. Create a website that is rich in content.  This content should appeal to both readers and search engines.  Hire a professional web content writer if you're not familiar with search engine optimization.
A website is ready to sell once it has content. You can buy a domain name for $10 and write 20 to 30 quality articles relating to the topic of the domain name.  Make sure the articles are long-form.  Get the website indexed by search engines.  Put Google AdSense on the site and generate traffic to it for 8 to 12 weeks and sell it for profit.  You can sell this site for at least $500 or more.  Rinse and repeat the process and you can see the potential of this business model.
If you haven't yet monetized or made money from the website, make sure all buyers are aware of the earning potential when you sell it.
Make some recommendations, such as pay-per-click advertising or affiliate marketing. Buyers are more likely to purchase a turnkey website if they know they will profit from it.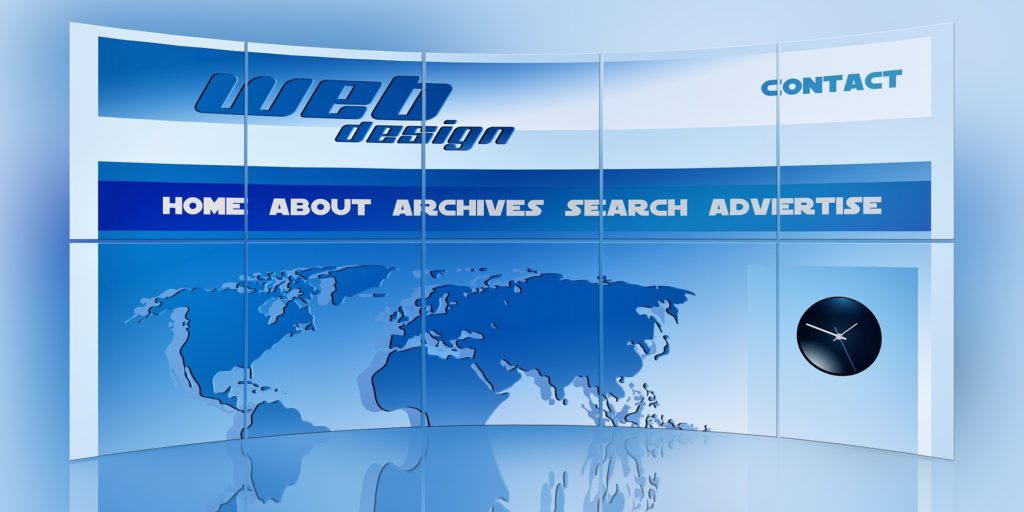 How to Profit from Domain Name Parking
Similar to a phone number, a domain name is a unique identifier.  It assigns a unique address to a website. A domain name, for instance, is www.sample.com. While the term "domain name" is familiar to many internet users, many are unfamiliar with the term "domain name parking."
Many are unaware of what it is, let alone how it generates revenue.
If you're new to the internet or to earning money online, this is the perfect time to get started and make money with domain parking. The longer you wait to earn money with domain names, the more money you will lose.
Look for a niche-specific domain name with a catchy flow that will readily sell for $50 to $250.  If you're new to domain flipping, try to be creative and think up "brandable" names to sell on sites like BrandBucket.com, Brandpa.com, and MakerMonikers.com.
You can buy these domain names for $10 on Godaddy Auctions by checking for dropped domains and quickly flipping them for $200–3000.
Buy two-word domain names (less than 15 characters long, prefer 12 or less) or if you want to buy brand-able type domains, keep it to 5–7 letters and fewer than 20% of what you buy (if you have less than 100 domains, that per cent works.
Do your homework, and use Google and Bing to your advantage.  Do your research, search for Twitter CoolDomain, LinkedIn CoolDomain, Pinterest CoolDomain, and Twitter "Cool Domain." Make sure the domain name you find will be suitable to be used to establish a business or a blog.
Related articles:
Find And Buy Expired Domain Names With Free Existing Traffic
How To Profit From Domain Name Flipping
Expired Domain Name To Boost Your Traffic
What Is Domain Name Parking
An individual or business registers a website but does not use it.  Not all website owners view domain parking as a revenue stream.  For instance, someone may have an idea for launching a website dedicated to eCommerce sales. Given the popularity of e-commerce, that individual should secure a good domain name relating to eCommerce before someone else does.
However, if that individual is unable to develop their website, it will remain undeveloped. Frequently, website visitors will simply see a message that "this website is under construction."
Other times, advertisements will be displayed. The monetization of a parked domain name occurs when advertisements are displayed on the domain name. Even in cases where only a domain name was purchased and not web hosting, advertisements will appear.
However, a domain owner must first identify a revenue-generating programme. The good news is that you have a plethora of choices. There are several options, including Godaddy. Sedo, Namebio and others. These companies enable you to earn money online without having to create a website.
For example, when you buy a domain at Namecheap.com, they give you the option to park the domain with Namecheap.
At Godaddy, select the GoDaddy option to park the page. You will have the option to use a parked page before completing the checkout procedure for your domain name.
Once your order is complete, GoDaddy will generate a page for you and resolve your new domain to that page.  The page may take up to three days to start resolving.
Domain Names Parking
If you want to earn money from domain name parking, you need a catchy domain name, one or two-word domains sell very well. Also, catchy phrases.
That is why a name is critical.
Choose a subject that you know people are interested in researching on the internet, such as finding free samples, selling on eBay, or working from home. Create a domain name that is succinct but relevant.
Furthermore, it's critical to understand that parking domains for profit are not your only monetization option. A good domain name can be profitable in a variety of ways.
Have you registered a domain name in anticipation of a new business?
A domain name can be used to establish a lucrative content-based website. Pay-per-click advertising is how domain name parking makes money.
These same programmes are available for websites that have been developed. If you're earning $50 per month with a parked domain, can you imagine how much money you could earn with a content-rich website?
Because your website lacks content, it may not appear in standard internet search results. Bear in mind that this content will generate organic clicks for search engines. This increase in traffic should result in increased revenue, so it is important to create at least 10-20 articles on the website before you apply to an ad network like Google Adsense.
Create A Parked Page
You'll find various alternatives on the GoDaddy account page.  Navigate to the Parked Page section. From there, you can choose the type of advertising you want to run on your parked page and set up your payment accounts.
You can utilise Google Adwords to determine the search volume, but you'll need an approved Google Adwords account to finish the setup. AdWords customers can utilise a tool provided by Google to search keywords and see how many average searches are performed for that keyword, as well as potentially related keywords that could be employed.
For your parked page, choose your keywords carefully. To profit from advertising on a GoDaddy parked page, you must choose keywords that are regularly searched.
Your keyword selections should be updated on a regular basis. The popularity of keywords fluctuates. Keep track of how much money you're making from advertising on your parked page and make any required changes to your keywords.
Now that you've learned how to earn money through domain name parking, you're now ready to get started.  While determination and drive, you will increase and accelerate your profits.  However, there are some critical points to consider first.
Ways To Profit From Parked Domain
As you can see, earning money with a parked domain name is straightforward. Even those who have no prior experience with computers can earn an easy profit.
Did you buy a domain name with the intention of launching a website or a blog? If so, did you complete it?
Unfortunately, we all have unfinished objectives.  If you did not, don't put off getting a parked domain name that isn't already in use if that's one of your goals.  Why squander money by leaving your domain name unused if you've already purchased it?

The good news is that you can do so without having to create a website or blog.
Profit From An Unused Domain Name
So, how can you profit from an unused domain name?  By taking part in a parking monetization programme.

A domain name parking monetization programme pays you to allow advertisements to be associated with your domain name. When a visitor to your domain, EXAMPLE.com, they may have encountered a "page not found" or "this website is under construction" message.

Instead, they will now receive personalised advertisements.
Parked Domains Can Be Profitable.
A parked domain name is one that has been bought but has yet to be used.  Most of the time, the owner is waiting for the right time to flip or sell the website. Domains are also left unused while webmasters consider development.
Domain owners are strongly encouraged to enrol in a parked domain monetization programme as soon as possible. Every time a "page not found" message appears, currently parked domains lose money.

Companies like Sedo and Godaddy use a programme that specialises in generating income from parked domains. These companies place pay-per-click ads on the page associated with your domain name. You earn money every time an ad is clicked.
There are no web hosting costs with a money-making programme for parked domains. Parked domains, as previously stated, make money through pay-per-click advertisements.
You can pause domain name parking at any time. Not only that, but you can stop at any time without losing any money. Have you received a purchase offer for your domain name or decided to sell it.
You Can Earn Money While Sleeping.

If earning money from an unused domain wasn't enough, you can also earn money while sleeping. In fact, you can earn money by doing whatever you want.
Are you looking for other ways to make money online?
Pay-per-click advertisements are visible 24 hours a day, seven days a week, and are always ready to be clicked on. It's difficult to make money doing nothing, but it's simple with a parked domain name.
Google AdSense is a well-known pay-per-click programme. Google AdSense works best on websites with a lot of content. Internet traffic is driven by content, including organic visits from search engines. This boosts traffic and clicks. So why don't you just do it?
More information can be found by conducting a standard internet search. Programs rarely reveal how you make money, but you can do your research online to find those with the best results, lowest payouts, or the best reputation among webmasters.
Conclusion
As you can see, there are many benefits to monetizing a parked domain name. It is a simple way to earn money. There are no additional costs because you've already purchased the domain name and aren't using it. Unless, of course, you make a lot of money and want to specialise in monetizing parked domains, it's a simple and very passive way of earning an income online.