Amazon Affiliate Marketing
 
Disclosure: Some of the links below are affiliate links. This means that, at zero cost to you, I will earn an affiliate commission if you click through the link and finalize a purchase.

To make money with Amazon affiliate marketing, you will need to create a website or mobile app that features a product that is available on Amazon.
Amazon is the biggest and most popular eCommerce website in the world. Millions of people shop on the site every day, and it's been estimated by Quantcast that over 71,000,000 people visit the website each month, which allows participants of Amazon Affiliate Marketing a huge market to engage with.
Amazon is unlike most other eCommerce websites, many of the products sold through their website are sold by other companies and individuals, making it an incredible opportunity to reach a built-in audience that shops there religiously.
Amazon is now such a vast marketplace which they have developed over many years with the help of their Amazon Prime program. This program allows people to get greatly reduced one-day and overnight shipping on many items on the Amazon website for a yearly fee. The ability to get inexpensive shipping, and the fact that people have already paid money for the Prime annual fee, means some of those customers shop almost exclusively at Amazon.
If you'd like to learn how you can access these millions of passionate shoppers, read on to learn about the Amazon Affiliate Program, and how it can make you big money without a lot of upfront investment.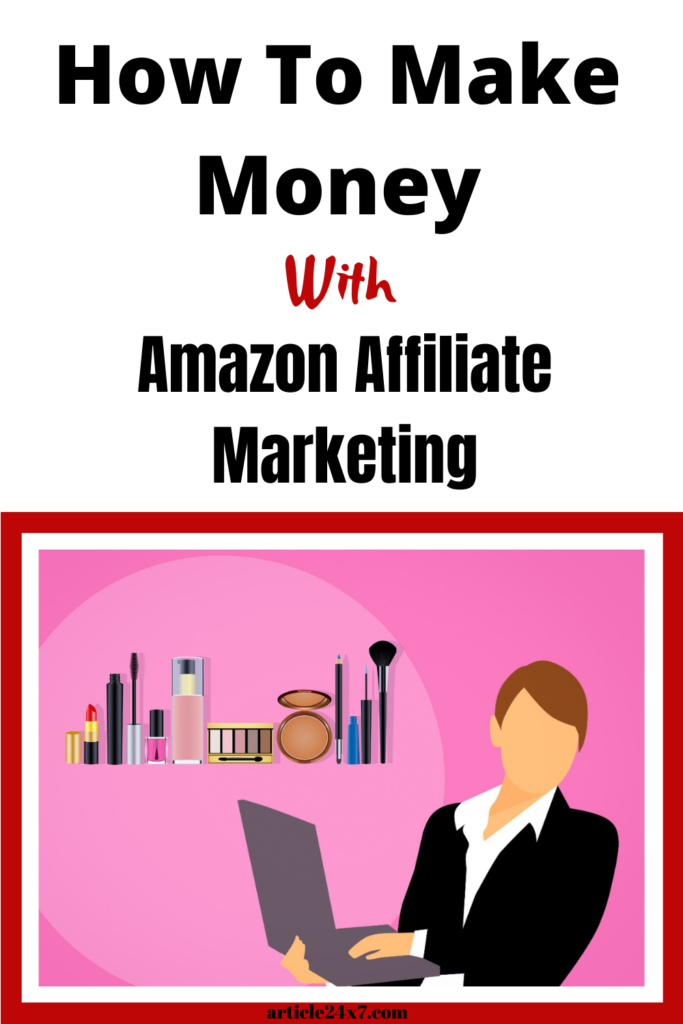 How to Become an Amazon Affiliate
One of the most popular affiliate programs in the world is the Amazon Affiliate Program. You can become an affiliate of the website by signing up for its program. This is one of the easiest and most popular ways to make money online.
Amazon is one of the best places to start a profitable affiliate marketing business. A successful Amazon associate can earn up to 10% of the revenue on some of the products they refer to.  You can also sell products you've already bought on your website. Ultimately, affiliate marketing on Amazon will be a win-win situation for you. It's not a complicated process, and you can start earning cash from it in no time.
You can create an ad with an embedded link or a plain-text link. Then, add your affiliate link and ad code. Once your site gets enough visitors, Amazon will pay you every 60 days for all sales generated from your link within 24 hours of linking from your site. This payment system is designed to encourage repeat traffic and helps you get the most from your website.
The best way to make money with Amazon affiliates is by creating a website on a topic that has products for sale on Amazon.  Then register with the affiliate program and get an Associates ID. Once you have an ID, you should start making sales. You will need to create links to your products and place them on your website.
As an associate, you can share your affiliate link on your website. You can also add a description to your affiliate link, which will let your visitors know where they can find your products. Your credibility is crucial when it comes to making money online.
The best way to attract potential customers is to have an active website. Once you've set up a website and started promoting it, you're ready to start earning. There are more than 120 million products sold by Amazon. You can advertise different products through affiliate links on your website.
Amazon Affiliate Marketing For Beginners
Choosing Products
When choosing your products, keep in mind that people's buying habits are constantly changing. This is why it's important to test your products to see which ones convert the best.
You can also try split testing to determine which products will convert the best. Once you have a product that sells well, you can choose to promote that specific product on Amazon. You can also use an AdSense link or an AdWords ad to track the performance of your ads.
To earn a commission from Amazon affiliate marketing, you'll need to use the link to an item on Amazon. This will redirect the user to the product's page, where you can enter your affiliate link and earn a commission. Once the user adds the product to their cart, they have 24 hours to make a purchase. However, you'll have to disclose all of your affiliate links and mark them as "no follow" to avoid being blocked by Google.
You can place your affiliate link anywhere, including emails, lead magnet PDFs, and printed flyers. As an Amazon affiliate, you must make sure that you are honest and transparent about the products you are promoting. Then, Amazon will do the rest.
If you have a website, people will see your affiliate links and click on the link to make a purchase. This means more money for you. If you're an Amazon affiliate, it will be well worth it!
Related articles:
Advantages of Amazon affiliate
There are many advantages to promoting products on Amazon as an affiliate. The commission is based on the price of the product and the volume of sales. This makes it an excellent way to earn money from affiliate marketing on Amazon. You can also earn money when the person who clicks on your link buys an unrelated product to that which you are promoting within the 24-hour time limit.  This can be a great way to increase your sales. So, start making money with affiliate marketing on Amazon today!
What Are the Benefits of Affiliate Marketing on the Internet?
As an Amazon affiliate, you'll receive a percentage of each sale that is made through your website. Depending on the type of product that you sell, you can earn a high commission. The more you sell, the higher your commission. There are many types of products that you can promote on Amazon and make money from them. It's important to take note of the different categories and be aware of what is acceptable. You will need to have a strong website with good traffic to earn big from the affiliate program.
Make Money on Amazon with YouTube
One of the best ways to make money with affiliate marketing on Amazon is to use videos. Rather than just describing the products on your website, show them what they'll get if they buy from you. This will make it more appealing to the person who clicks on your website. A video will allow you to do this. Then, you can share your video with your audience. By showing people the product, you'll be able to build trust and promote it in the long run.
A key factor for success with affiliate marketing on Amazon is your conversion rate. If you can get a high conversion rate, you'll make more money. If your site is generating high traffic, you'll be rewarded with good commissions. As an affiliate, you'll be paid for every sale you make.  The more visitors your site has, the more customers you'll have. And the more sales you have, the better.
How To Join Amazon Affiliate Program
Before you start promoting Amazon products and services, you must be a member of the Amazon affiliate program.  Once you've established a website, you'll need to apply for a partnership with Amazon. To earn money from Amazon, you'll have to meet their strict requirements. Your website must be active and accessible to the public, and you can't promote products or services that are illegal.
Related articles:
Amazon Affiliate Marketing The Secret To 6 Figure Income
Affiliate Marketing As A Beginner
Make Money With Amazon Affiliate Marketing
Amazon Affiliate Marketing Sign-up
Once you decide that Amazon affiliate marketing is for you, the next step is choosing an account. The process is pretty simple, but it does take some time to get started. To sign up, you'll need to create a profile. You'll have to fill in information about your preferred store ID, how to build links, and how to drive traffic. Once you've done that, you'll need to verify your account by phone. You'll have to answer an automated phone call and enter a pin number, which will allow Amazon to pay you.
Once you have joined the affiliate program, you should fill in your personal information and website URL. It is important to provide specific information about your website to help Amazon identify the products and services that will be most beneficial to your website's visitors.
You should also provide details about your traffic strategy. Once you have entered these details, you can sign up for the Amazon associate program.
You can list up to 50 websites or mobile apps, but you must provide more details about each one. Your profile will also include how you plan to build links and drive traffic to your website. You will want to make sure that your page has a good quality product selection.
Amazon has many products and categories, which are ideal for affiliates. If you're a newbie, you'll want to focus on computer and tech-related topics.
Fortunately, there are tons of tutorials and guides available online that will teach you everything you need to know about building a computer.
As an affiliate, you'll be paid for those sales. This is a great way to supplement your current income and increase your earnings.
To maximize your sales, you'll need to develop a list of email subscribers. Using this list to promote Amazon products and drive traffic to your website will greatly increase your chances of commissioning a higher amount.
Creating an email list of targeted subscribers will help you increase your affiliate commission. You'll also be able to share affiliate links with your subscribers for free. You'll need to be persistent in this process.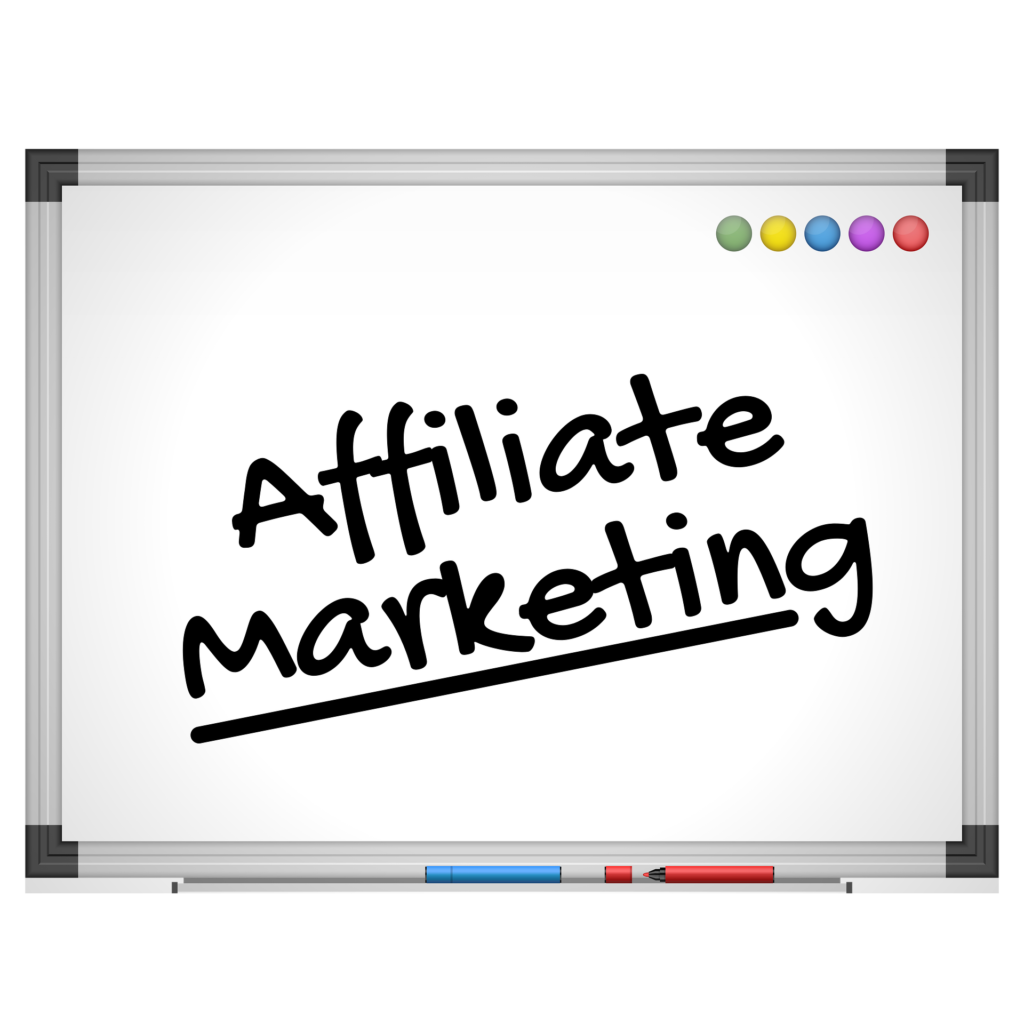 Amazon Affiliate Commission
Once you've created a website and a marketing plan, you'll need to choose the niche products and services that are best for you. This will help you earn money from affiliate marketing.
The commission will depend on how many people visit your website and the type of products you promote.  This will ultimately depend on the niche products and services that you choose to promote.
Once you've selected a niche, you'll need to choose an affiliate program. If you're targeting a large audience, you'll need to target a niche that is related to your niche. Once you've found the right niche, you can then choose the affiliate program that pays the highest commissions.
You can also choose the products that you'd like to promote. In general, physical products are the easiest to market. The largest affiliate program in the world pays commissions on each sale made through a link from your website.
You should choose the products that you'd like to sell and your target audience. Then, focus on the category you'd like to promote. Once you've chosen the products that will appeal to your target audience, you can begin creating content for it.
Conclusion
There are many opportunities for affiliate marketing, but you need to make sure you choose the right products to promote.  While big-ticket items are usually the most profitable, you'll also need to decide on the products to promote based on your niche.
While affiliate marketing is easier than being a merchant, it can be more difficult to get your products. You can post articles about products that you're interested in and place affiliate links in your blog posts. You can also post a few videos on YouTube.
If you're writing about health and fitness, you can write comparison reviews about products and services. This can help people make decisions on what to buy and which not to.
You may be able to monetize through your Amazon affiliate links. Some topics components can be incredibly profitable if you know how to monetize them with written content and promotions.  However, you'll have to follow the rules of the affiliate program to avoid making mistakes.