31 Sensational Small Business Ideas To Start In The New Year
Small Business Ideas To Start From Home
Finding the right legitimate small business ideas from home can be daunting.  You will need to research the various opportunities out there to make sure it fits your profile.  But there's never been a better time than now with all the uncertainty around the world to dive in and get started.
Starting your own work-from-home small business idea, whether it is freelancing or working as a consultant under contract, or selling product online is a great way to take control of your work life and earnings. Thanks to the internet, there are now endless possibilities for starting your work-from-home business right from the comfort of your own home.
The best part? Getting started doesn't have to cost a lot of money (if anything!). If the cost of starting your own business has been holding you back, look no further than these 31 Sensational Small Business Ideas for your inspiration.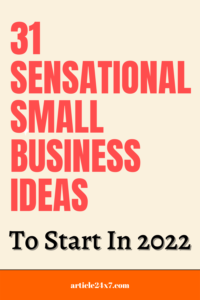 31 Sensational Small Business Ideas
Online Writing Services
Copy editing, ghostwriting, and copywriting are very important in today's online world of instant information. You can start a Freelance Writing Business with no prior experience. If you have the right skills, then this home business idea might be just the right one for you and it is a great way to earn from home.
Companies and bloggers will always need high-quality content to attract a new audience that why the freelance content creation business is an attractive option.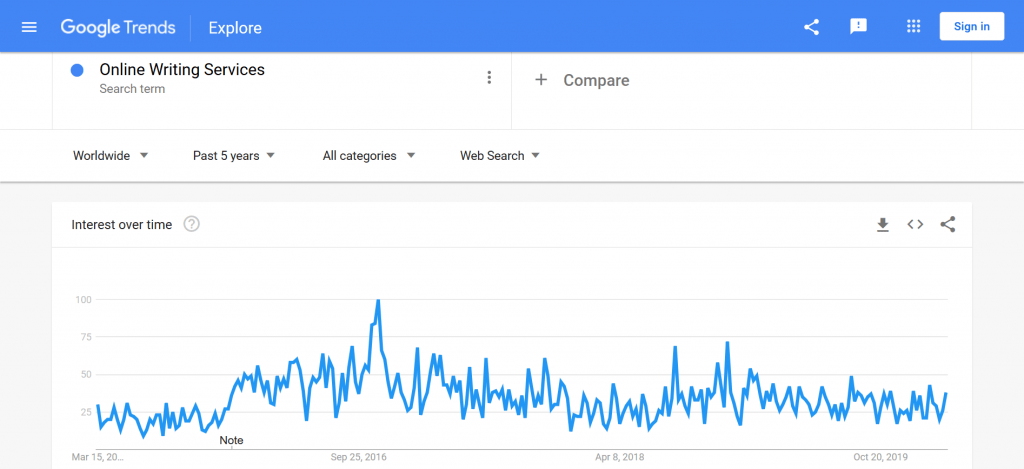 Social Media Consultant
If you're going to pin, tweet, post, or snap, then you may as well get paid for doing it especially if you can produce share-worthy content.
This is one of the most rewarding home business ideas you can start online. If you are a social media expert or a dab hand on Facebook, Twitter, Instagram, or Pinterest, then why don't you get paid to put your know-how to work?
With a strong social media following, there are a huge number of people and companies who would like your service to help them grow businesses, products, brands, and services online through social media marketing.  It's a great business idea that can help you grow your own business whilst making money by helping your clients grow theirs.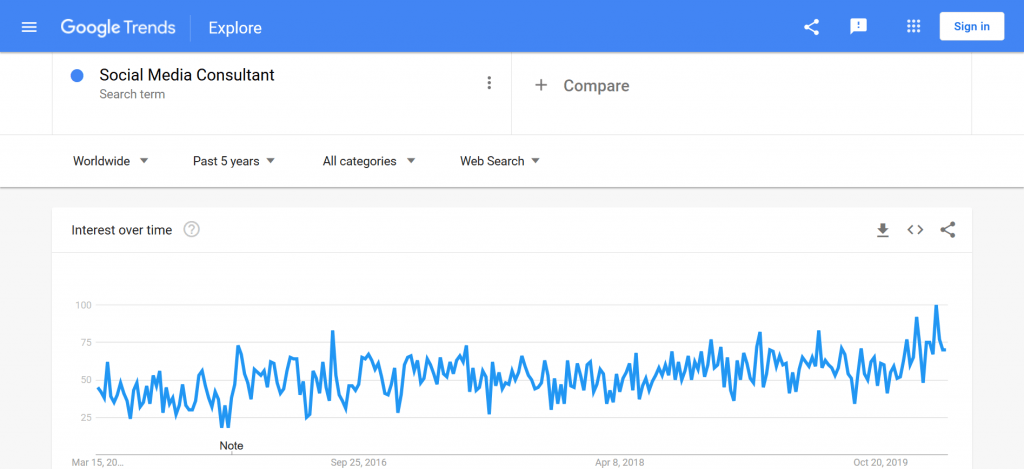 Kindle Publishing
With eBooks, you can make money while you sleep. You write the book once and get paid repeatedly. Build a portfolio of eBooks for sale and earn from home.
With Amazon Kindle Publishing, you can become a publisher and sell eBooks on Amazon.  There are so many different categories of eBooks on Amazon kindle. The top fiction categories are; (1) Romance -> Contemporary, Literature & Fiction -> Contemporary Fiction -> Women, (2) Romance -> New Adult & College, (3) Literature & Fiction -> Contemporary Fiction -> Romance (4) Literature & Fiction -> Women -> Romance, (5) Literature & Fiction -> Genre Fiction -> Coming of Age.
The five top non-fiction categories are (1) Nonfiction -> Biographies & Memoirs -> Memoirs, (2) Health, Fitness & Dieting -> Diets & Weight Loss ->, (3) Nonfiction -> Religion & Spirituality -> Christianity -> Christian -> Romance, (4) Self-Help -> Personal Transformation, (5) Nonfiction -> Self-Help -> Motivational.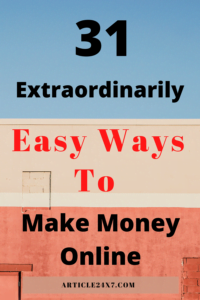 These are just a few of the most popular categories on Kindle. However, business books, fictional books, marketing books, entertainment books, and health-related books all do very well. Just choose what you are knowledgeable and passionate about and write.
Kindle book publishing is one of the best home business ideas for those without a huge initial investment, all you need to invest once your book is published is in marketing and promotion. If you are not a great writer, you can become a publisher and outsource your content to a ghostwriter and publish the finished book with your name on it.
You can also become a Ghostwriter of eBooks and command a fee of $250 to over $1,000 per project. Writing eBooks only requires time and very little capital to invest. The beauty of this home business idea is that you can earn from home without leaving your front door.

Resume Writer
Job seekers recognize the power of a well-written CV and are turning to professionals to help them write an effective resume or CV that can get them an interview. There are lots of these kinds of engagements listed on the various freelance marketplace such as Freelancer, Upwork, and Fiverr.  Resume writers can command up to $200 to $500 per project.
Virtual Assistant
There's no limit to what a virtual assistant may be tasked to do. Much of a VAs responsibility will mainly hinge on the client's line of business and needs. But if you're a multi-tasker who can keep calm under pressure, are good at prioritizing, looking for a home business idea, and can get things done, then Virtual Assistant might be just the perfect job for you to earn from home.
This profession has exploded in popularity in recent years and now is a good time to set up as a Virtual Assistant professional. Places to look for work can be found at Upwork, Freelancer, Fiverr, etc.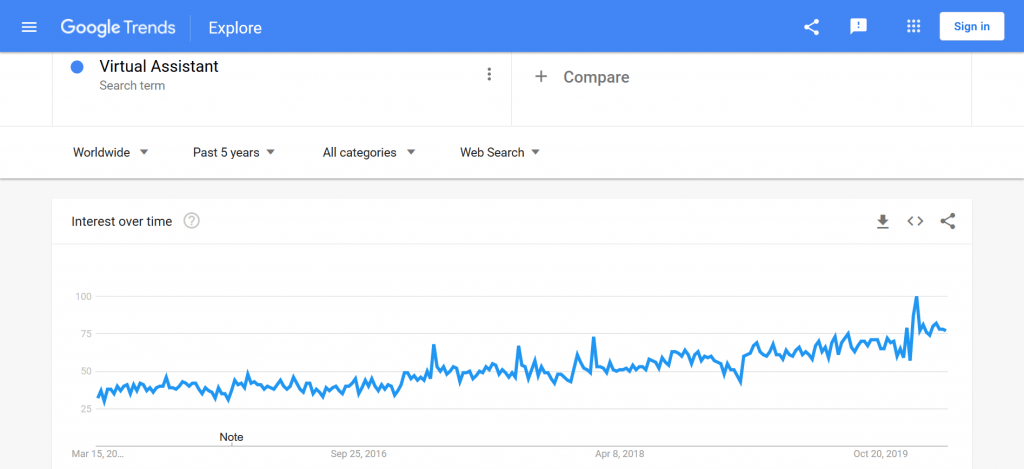 Blog
Running a blog is very much the same as running a business. The start-up costs are minimal. You can start by registering your domain at the World's Largest Registrar – GoDaddy.com – with a 30% off discount here!
You can monetize your blog with affiliate marketing, ad networks, sponsored posts, direct ad sales, and many more. Most importantly you will be doing something you very much enjoy doing.
Related article:
47 incredible ways to make money online in 2020
A step-by-step guide to starting your money-making blog.
Best Items To Sell On eBay In 2020
How To Make Money With Amazon – 3 Simple Strategies For Earning A Substantive Side Income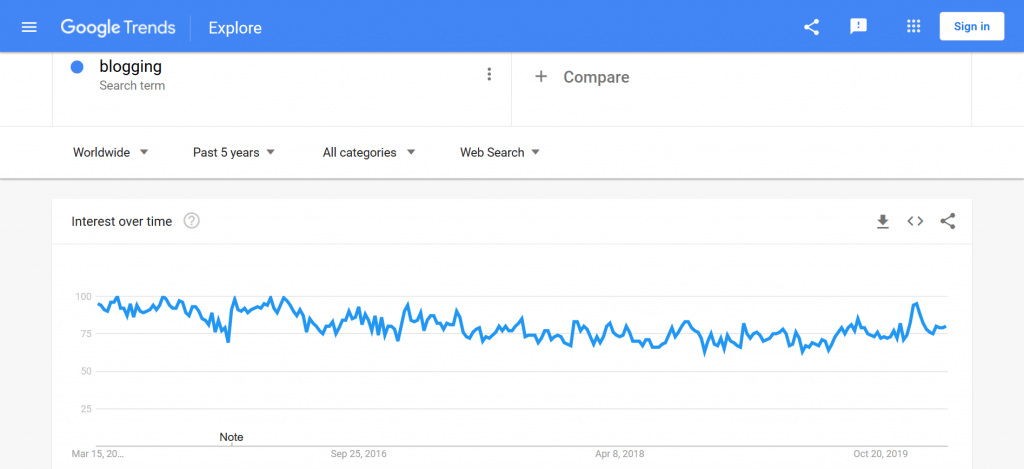 Crafting
Crafting online is big business! You don't need a lot of initial inventory to get started. Create or buy just enough to take some excellent visually appealing pictures to go onto your store and you are ready to go.  You can start this home business idea part-time with very little capital.
There are thousands of people making money on Etsy earning 3-4 figures per month income just by selling unique handmade materials. If you have a talent for crafting or creating handmade goods, then this is a great opportunity to make some money on Etsy. You can sell digital printables, jewellery, woodwork, and many more.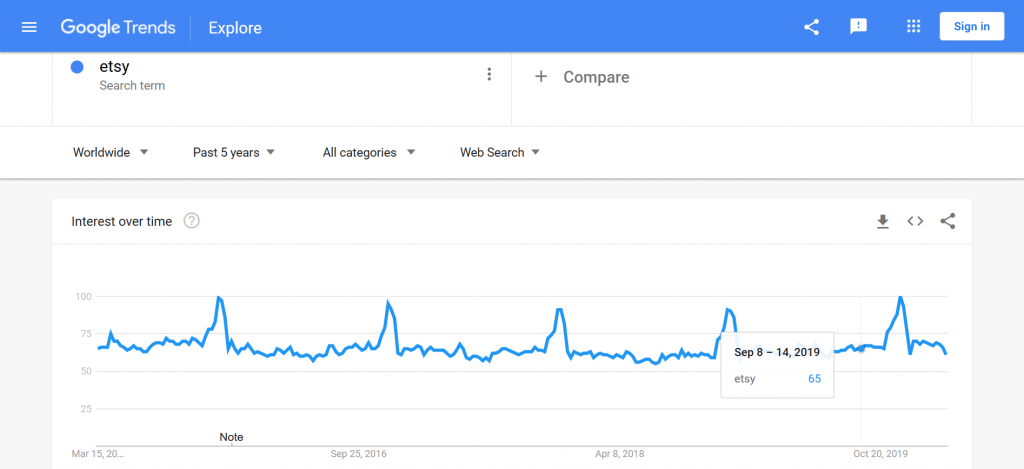 Amazon FBA Business
If you want to build a brand by leveraging the power of Amazon to create your dream life, the Amazon FBA business is by far the best way to go. There are thousands of people making from $10,000 to $100,000 per month selling on Amazon.
Did you know that you can sell Private Labelling Products on Amazon and make 6-7 figures every month? However, there is a lot of work involved but the rewards can be just as great.
To get the best from Amazon FBA, you will need to get training from marketers who are experienced in selling on Amazon. You can also check the nine University training programs to learn more about the training.
Dropshipping
Dropshipping is another type of e-commerce that requires an online store to sell the products. With this home business idea, you don't need to worry about inventory or an Amazon account.
You advertise the goods for sale.  Then a sale occurs you simply take the payment from the customer and go over to the Drop shipper to order the product which is then sent directly to the customer.  You keep as a profit the difference between the selling price and the purchase price.
     10. Web Design.
Web design is a great home business idea that can bring in full-time income very quickly. Learn HTML, CMS, and PHP to move on to a different level from your competition. Many companies are constantly looking for web designers and they pay well. Take a look at skillcrush, CareerFoundry.com
Online Training and Courses.
If you have experience in a field with expert knowledge you can create a course that people would be willing to pay for.   You can get the course hosted at Teachable or Udemy and pocket your profits every time someone signs up for your course.
If you're a computer techie, you can offer lessons and tutorials within your area of expertise online on YouTube, Udemy, and Teachable. You can even set up your website where you offer your service with online payments.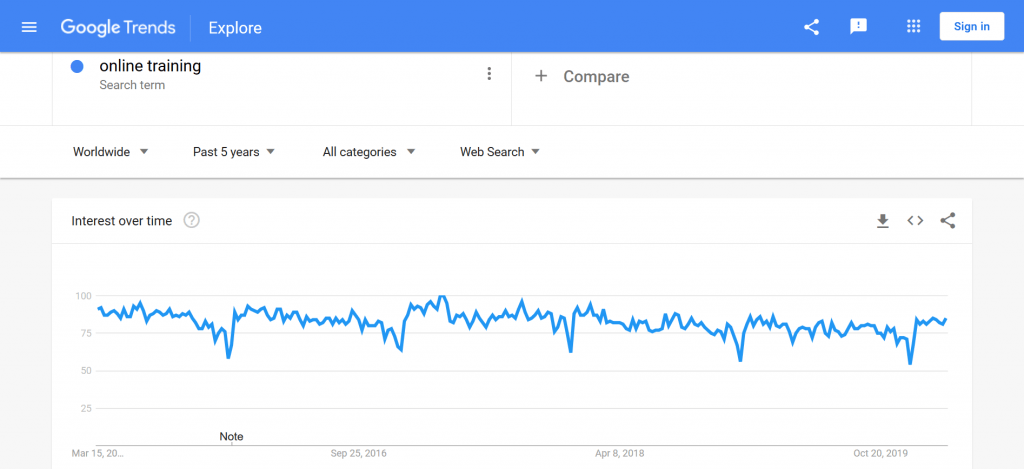 Online Coaching.
Like Online Courses, Online coaching is a way of helping people achieve their goals by giving them training and coaching advice to help them navigate and shorten the learning curve every new business would have to undergo.
Online coaching is a great home-based business idea for people who like creating courses, and videos, organizing online seminars and teaching others.
Online Teacher & Tutor.
Teaching and tutoring online is a great way to make a solid income. No matter what the area of your specialization is, such as the English language, Mathematics, or any of the sciences.
Many students have difficulties passing exams. Why not tutor them on the techniques they need to pass their exams?
Most Parents are more than willing to pay handsomely for the right tutor to teach their child to get admitted to the college or university of their choice. And all this can be done online with the help of conferencing software.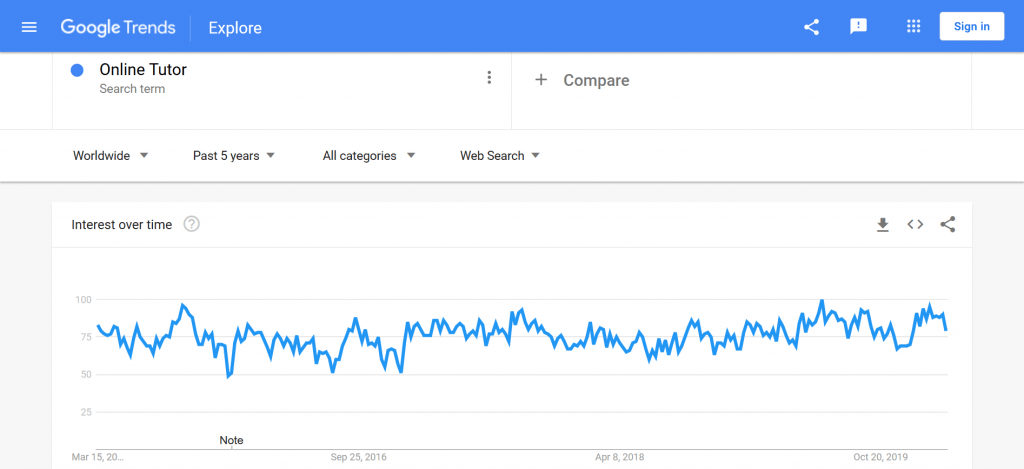 Instagram Marketing
Social media is one of the best tools to advertise and promote your business and brand. If you can build thousand to millions of followers on your Instagram account, you may be approached by major brands or companies, that sell products or services related to the type of content you are creating and sharing on your Instagram account.  With thousands of followers, you can easily charge $300 to $1000 per post or more.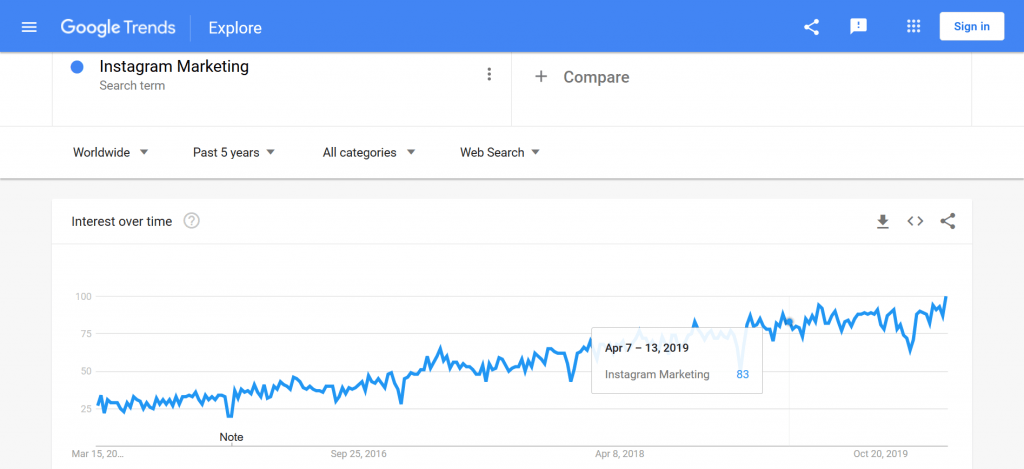 Affiliate Marketing.
Affiliate Marketing is the process of making a commission by promoting the products of other people or companies. You need to find a product you like, promote it to your network or followers, and earn a commission on each sale made. On some of the digital products, the commission could be up to 70%.
If you already have a blog with targeted traffic, one of the best ways to make money from your blog or website is through affiliate marketing. This is probably one of the best affiliate marketing training programs online.
Paid Advertising Specialist
There are many opportunities to become a Google, Bing, and Facebook advertising specialist, especially if you are in the internet marketing field. It is an awesome way to make some extra income by managing a company's advertising campaign.
You can set up a consultancy agency to help clients or companies set up Facebook, Google, and Bing Ad Campaigns and slowly build your client base from there to grow your business.
Related Article: Make $100 a Day With Google Without Selling a Thing
Freelance Copywriter
Copywriting is one of the most important elements of effective online marketing. It is the psychology of writing copy that gets people to take a specific action.
The aim of a Copywriter is to get people to act, which is why there is a huge demand for great Copywriters. Also, it's one of the highest-paying projects for freelance writers. Freelance copywriting is a very profitable business that has an hourly rate in the region of $45-$100/hr.
Freelance Copywriters can earn up to per project:
Advertising/copywriting mail pieces (no graphics): $300 to $3,000+
Advertising/copywriting sales letter: $150 to $2,000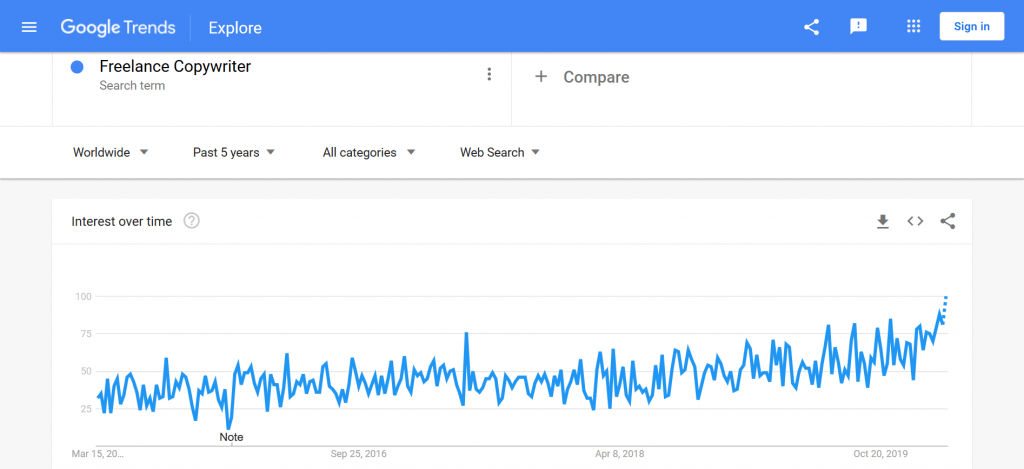 eBay Seller.
Selling on eBay is very similar to selling on Amazon. It is one of the largest e-commerce sites on the planet and it's a great place to make money selling everything from electronic gadgets, to clothing, cars, and household goods.
Selling on eBay is a great business idea but requires some training in "How To" get the best result without wasting money and time.
Selling your skills on Fiverr
There are more than hundreds of thousands of people selling their skills and knowledge on FIVERR.COM.
If you can design logos, create animations, Ecover designs, article writing, and many more then, it's a great place to start as a freelancer with little or no experience to build your portfolio of work for the future. Learn more about making money on Fiverr.
App Development.
The app business is a multi-billion-dollar business.  There are thousands, if not millions of apps created every day, and people are making a huge amount of money from app creation.
You don't need any knowledge of coding to start but it is advisable to learn the skill. With the right training and a little capital to start up, you can build a very lucrative home business in a very short space of time.
There are many places you can learn how to build an app like Udemy. etc.
Learn how to build an app here.
Domain and Website Flipping
Domain flipping is a method of buying and selling domain names. Domain flipping has been around for many years and there is a lot of money to be made. If you can think of a great domain, people would love to pay for it. Gold.co.uk was sold for £600,000.
Website Flipping.
Website flipping is when you buy a website and resell it or update the content and monetize it to generate more revenue.  You can buy and sell websites based on traffic and income. It is a good online business if you have experience in blogging.
You need to familiarise yourself with this type of online business and learn the types of domains and websites that people are buying.
Proofreading and Editing.
Proofreading and Editing is a great ways to earn more money when you are still working. There are thousands of people who are looking for an editor to help them edit their work.
Ready to start proofreading and editing the job? Click here to learn how to make money with proofreading and editing.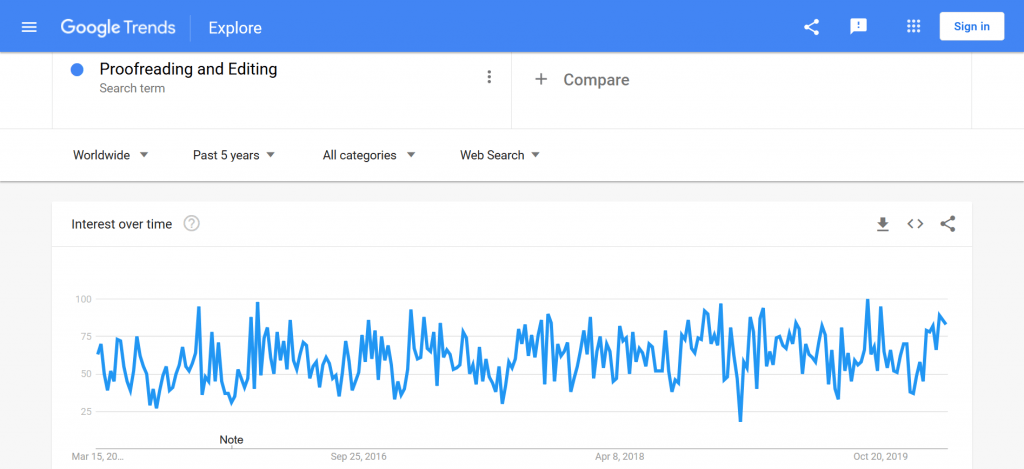 Data Analysis.
If you know how to analyze data, you will find lots of companies are in need of the service of data analysis and you can be part of them.  Check out Upwork, they specialize in freelancers with analytical skills.
Graphic Designer
If you love to design and create symbols, images, and text to form visual illustrations of ideas and messages then you would love to be a Graphic Designer.
The most common uses of a Graphic Designer include corporate design (logos and branding), editorial design, advertising, web design, communication design, product packaging, signage, and many more. You set your own time and you can specialize in a certain area such as corporate design or web design.
     26.YouTube Channel Business
If you have a camera and know how to take great pictures and videos, then a YouTube channel business is a business you can start with a low capital investment.
If you can create entertaining video content and grow your subscriber base, your videos can start generating substantial income from all the ads displayed on them by Google.
You don't need expensive tools or Cameras to create a video that can go viral. You can use the Content Samurai video creation tool to create any kind of video.
A YouTuber, also known as a YouTube content creator, is a type of videographer or entertainer who produces videos for the video-sharing website YouTube, sometimes being supported by networks. Some YouTube personalities also have corporate sponsors who pay for product placement in their clips or the production of online videos. These content creators are often considered to be "influencers". The content they post often consists of, vlogging, gaming, roleplay, singing, and many more things.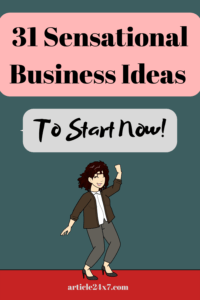 Influence
According to multiple studies, YouTubers have become an important source of information and entertainment for the millennial and Generation Z generations. Influential YouTubers are frequently described as microcelebrities.
Since YouTube is widely conceived as a bottom-up social media video platform, microcelebrities do not appear to be involved with the established and commercial system of celebrity culture but rather appear self-governed and independent. This appearance, in turn, leads to YouTubers being seen as more relatable and authentic, also fostered by the direct connection between artist and viewer using the medium of YouTube.
Commercial success
YouTubers can earn revenue off of Google AdSense. Additionally, they can supplement their income through affiliate links, merchandising, and 3rd party memberships such as ones on Patreon. Popular channels have garnered corporate sponsors, who pay to be included in the videos.
Wikipedia, the free encyclopedia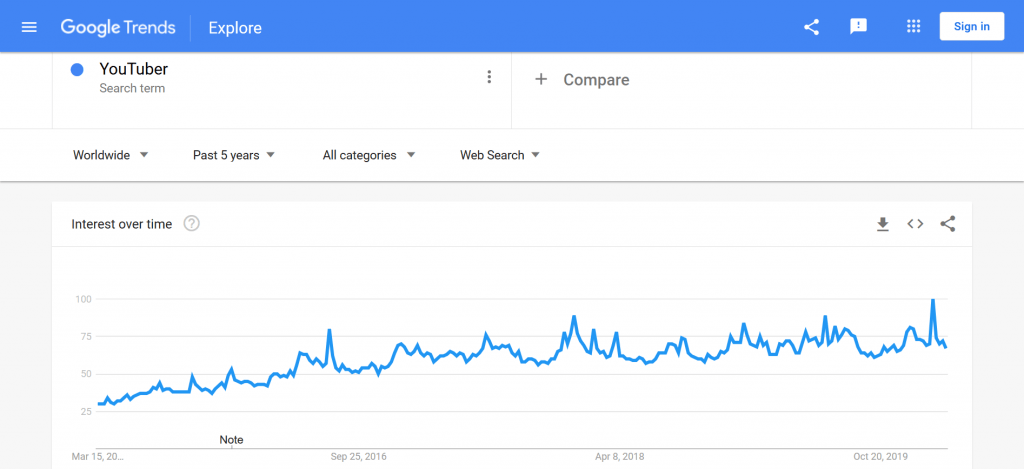 Here is a video on how to create a YouTube channel:
Translation 
If you study languages at university or college, then this may be a source of income for you.
Translating is a great small business to set up for yourself and can be done remotely without plenty of problems, which makes it an ideal way to earn from home.  Head to Flexjob to get access to hundreds of freelance, remote translator jobs available right now.
Niche Website Creation
Having a niche website is one of the best home business ideas that can be easily set up and run in less than 24 hours. You can build your niche site based on your hobby or what you have a passion for and make money out of it.
You will need some initial investment when you start setting up your niche website such as domain name registration, web hosting, etc.
If your passion is health and fitness, vegan foods, or muscle building, you can build a niche website on these topics, write quality content, and monetise it. You will eventually get paid for your hard work. If you are interested in starting a niche site business, you may check their course.
Software Developer Business.
Technology has improved all aspects of the business both online and offline. The software business is not just a business, it is a multi-billion-dollar business. Here is one of the best software business books to help you get more ideas on the type of software you can start.
If you are a software developer, it won't take you much time to find a good-paying software development project on the following sites: Freelancer, Upwork, or Indeed.
T-Shirt Printing Business
I talked about how to make money by selling customized T-shirts on TeeSpring. But what if you can take the business to the next level by manufacturing t-shirts instead of just selling them?
The t-shirt printing business is a multi-million dollar industry and a great small business idea that could be quite rewarding if you can find the right product and niche to market to. The flip side is that it is very competitive and you may need a bit of money to get started.
If you want to go into print-on-demand business, you can check my print profits review to start the training on how to start selling a t-shirt for profits.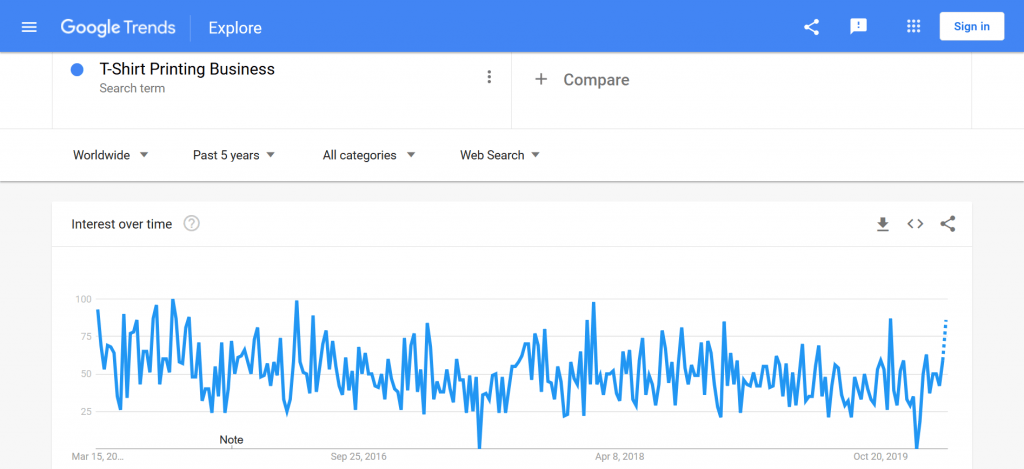 Voice-Over Talent
Voice-over is also known as off-stage commentary. This is a production technique where a voice that is not part of the narrative is used in a television or radio production, filmmaking, theatre, and other presentations.
Digital publishers such as game developers and training video producers will a vast amount of money on the right voice-over talent.
There are many places where you can find voice-over artists for hire as Upwork, PeoplePerHour, and Freelancers.
Read: How to start Voice-Over Business
Conclusion
Now that you've gone through all the 31 Sensational WORK AT-HOME BUSINESS IDEAS that can make you money working from home, it's time to Act.  Pick one or two that you can start today and Go for It.
NOTE: Blogging is one of the best ways to sell your skill online. You can start blogging on any of the business ideas above and start making money.  Here is how to start a profitable blog in less than 5 minutes.
Start with a Big Idea, start small and Take Action Now!
Don't forget to leave a comment below….