How to Start a Side Hustle – Side Job Ideas 2022
Side Hustle Meaning
How to start a side hustle? A side hustle or side gig is a form of a second job that someone undertakes in addition to their normal job to supplement their income.  A side hustle can be undertaken out of need, such as when your primary job does not pay enough to sustain you, or to supplement your income.
When a side job is performed outside of regular working hours, it is referred to informally as "moonlighting".
A side hustle can be full-time, part-time, or freelance work, and an individual may work many side jobs concurrently.
Due to income stagnation and salary growth that has lagged behind rising costs of living, side hustle has grown in popularity in the United States, with over a third of those with side jobs working to pay bills.
Nearly half of all Americans have a side job, including 43% of full-time employees.  The most frequently cited motivation for taking up side work is to supplement their income.
In the United Kingdom, 60% of students and graduates reported having part-time work, with 43% stating that it was necessary to pay their rent.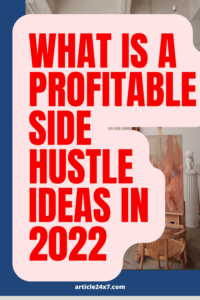 Millennials are the generation most likely to have a side hustle business, typically to supplement their income, earning them the term "side hustle generation."
Side Hustle remains popular as a means of repaying Student loans and exercising their creativity in ways that would be impossible in a standard job.
When your primary job merely provides cash to enable you to pursue your chosen side hustle career, this is sometimes referred to as a "day job."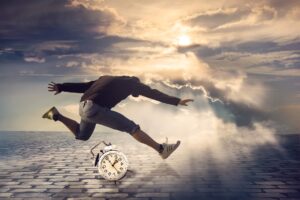 Side Hustle Ideas

If you want to succeed, one of the best ways is to test your ideas with a side hustle.  If the side hustle turns out to be successful you can then turn it into a full-blown business.
You can easily start a side hustle by doing freelance work for your main line of business. You can also start an eCommerce store based on an interest outside of work. Other side hustles include selling your own products.
Before you begin, think about what you enjoy doing. If you want to make money doing it, you need to be able to find enough customers to make it worthwhile. You will need to fill a gap in the market for your product or service.  You may also wish to get some training.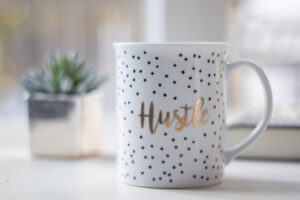 Many people turn to side hustles to supplement their current income. Most side hustles are flexible and don't require a lot of skills and time. Whether it's freelance writing, hair styling, or designing websites, a part-time side hustle will allow you to make money while you are working. It can also provide a source of income for your family. You should choose a side hustle that you're passionate about and that you have a talent for.
Having a side hustle is the best option for anyone seeking financial freedom. It can help you get out of debt, build a nest egg, and allow you to afford the large purchases or home improvements you desire.  It can even give you the flexibility to spend more money on discretionary items in your monthly budget. The best thing about a side-hustle is that it's scalable. If you're passionate about it, you'll be happy doing it for a long time.
Saving With A Side Hustle
You can even start saving for retirement with your earnings from your side hustle. If you're looking for a part-time side hustle that's flexible and requires no time constraints, you may want to consider one of these options.
Working as a Virtual assistant
Freelance content writing.
Designing websites for a platform like Fiverr or Upwork.
Working as a driver for a ride-sharing firm.
Making jewellery and selling it online.
Sell your own creation online on platforms like Etsy.
Having a side hustle doesn't mean you have to spend all of your time on it. It can be a great way to earn extra money. Regardless of what you do, you'll need some kind of support system. You need a team of advisers and a way to run a side hustle effectively. You'll need a bookkeeper, accountant, and attorney to keep track of your records, among other professionals.
The Benefit Of A Side Hustle
Creating a side hustle is an excellent way to earn extra cash. While it might be tempting to try it as a side job, it's important to ensure that you enjoy it. You'll be spending most of your free time on it, so you'll want to make sure that it's something you enjoy doing. Luckily, most successful side hustles start with a few thousand dollars, so you can build a side business that generates more than enough money for you.
While starting a side hustle can be a great business idea, it can also be a time for you to learn new skills. For instance, you might want to start a side hustle to learn new languages or teach English to others. These are both great ways to earn extra money. Besides making your life easier, side hustles can help you become more flexible in your daily life. You can also develop your skills, which is crucial for career advancement.
A side hustle may be a way to earn extra money. It's also a great way to follow your passion and earn a living at the same time. For example, if you are an accountant and you love music, you can start a side hustle to teach private music lessons after work. If you're an interior decorator, you can work for yourself. It's important to find a side hustle that you're comfortable with and enjoys.
While a side hustle can be profitable for you, in general, it might not be the primary source of your income. Aside from being a hobby for you, a side hustle can also be an excellent source of extra income. The more money you make, the more you can do with your life. If you're passionate about a particular topic, you can start a blog about it. Depending on your interests, you can use the blog as a platform for selling your products.
Related article:
What is the most profitable money-making side hustles?
Starting an affiliate marketing business.
A dropshipping company.
Selling your handcrafted items.
Designing and marketing your own work.
As a freelancer, you can sell your services.
Teaching an online course.
Selling digital information products.
Best Side Hustles to Make an Extra 1000
Most of these side hustles can be started from home, and you can start working right away! All you need is a computer and an Internet connection. You can easily work from anywhere, as long as you have an internet connection. You can also create your own website to market your services and products.
Become a virtual assistant:
As a virtual assistant, you can work at home. You can work from home from your own laptop or your bed. This type of side hustle gives you access to a Facebook community, free training, and ongoing education.
You can also sell your own items, such as clothes, on eBay or Craigslist. All you need to do is register as an eBay seller, list your items, and arrange for delivery. It's as easy as that!
You can even sell your own items. Many people don't have a professional LinkedIn profile, so you can offer to help others create one. As an added bonus, you'll get positive feedback from potential clients. Moreover, you can also sell your stuff. Everyone has something to sell, so the only requirement is to have good marketing skills.
Sell Your Knowledge Online.:
You can also sell your knowledge online. If you have knowledge about a particular topic, you can sell it on a website such as Stuvia.
Selling Your Old College Textbooks:
You can also try selling your old college textbooks on Amazon.  BookScouter is another online marketplace where you can sell your old books.
Another great idea for making extra money is to flip used books. There are many websites that can help you buy and sell used books, and you won't need any fancy skills or degrees to get started.
Selling Your Own Products Or Services:
You can also earn by selling your own products or services. Aside from being a freelance writer, you can also run your own online store. There are many opportunities to make extra cash with side hustles.
You can also create and sell your apps online. Some of the best side hustles involve creating games, budgeting, fitness, and organization apps. You can earn money with any of these side hustles.
If you love, you can turn your passion into a side income. You can also stage houses and make money from Google AdSense. If you have good taste in interior design, you can contact real estate agents and offer your services to them.
You can also work from home by creating an, which is an excellent way to earn extra money. This can also be done while you're still at school.
Work From Home As  A Tutor Or Coach:
Aside from writing articles, you can also work from home as a tutor or coach. You can offer your services to students. For example, you can teach English to small children through Facebook. This is a great way to start a side hustle for small businesses. All you need is a computer and a few hours a week. Then, you can start receiving an extra thousand dollars a month.
Teaching a fitness class is a great side hustle to start if you're looking for a job that doesn't require a lot of time. In addition to these, you can also sell advertising space on your vehicles.
Conclusion
All the above side hustles are flexible and can be done from home.  Your side hustle can help you earn money online and add to your monthly income.  It can aid you in the development of new talents, the development of your personal brand or portfolio, and the attainment of greater freedom.
So, start a side hustle or pursue a new activity that you've always been interested in.  A side hustle is an ideal way to live your life on your own terms and generate a little more cash in your pocket to do the things you aspire to.