How To Make Money With Affiliate Marketing And PPC
How Does Affiliate Marketing Work
Affiliate marketing is the practice of selling a product that is not your own online in exchange for a commission.  It can be lucrative, but it takes a lot of time, effort, and money to turn it into a legitimate business.  Before you get on the how to make money with the affiliate marketing bandwagon, do your homework.
If you've been promoting affiliate products for some time, you would be confident in your knowledge of how the process works. You're given a link, you promote a product or service using that link, and you get paid a percentage of any purchases generated by that URL.
But do you understand the system?
Do you know how the creators of the product knowledge you sent them the link?
Do you know how to keep your links safe?
Let's look at the nuts and bolts in more detail.
Cookies and Referrers
When someone clicks on an affiliate link, a cookie is installed on their computer. This means that they can be identified as having been sent by you when they go to buy the product.
This is why some affiliate programs will pay out even if someone clicks on your link, then leaves and returns to buy the goods later.
However, how long the cookie lasts – most contain an expiry date – will determine whether this occurs for you. It's also worth remembering that someone can click on a second affiliate and receive a fresh cookie from a different marketer.
Whether this updates your cookie depends on the system in use: whether it's a first click or the last click or a lifetime referrer for instance.
Meanwhile, other potential purchasers may try to avoid your affiliate link and go straight to the product's website to buy it. This is called "link bypassing," and it is for this reason that clever affiliates will employ a tactic known as "link cloaking" to preserve their revenue.
This entails using a referral to hide the link, yet, there are a variety of ways to do this.
Legal Aspects
Many individuals never think about how affiliate links work, but knowing the basics might help you make sure you're doing everything and maximizing your revenue.
You should also consider the legal implications of affiliate marketing. Because, when utilizing cookies on your website, you'll need to display a disclaimer to follow EU regulations.
In the United States, it is mandatory to disclose that you are paid on commission for referrals. You can do this with a plugin that displays a tiny message at the top of the page, and helps you become compliant with EU GDPR legislation.
How does affiliate marketing work?
Choose your niche.
Select the deals you want to advertise
Find an affiliate program and join it.
Produce amazing content.
For each deal, create a unique affiliate link.
Attract visitors to your affiliate website.
Post the links to your blog, social media accounts, or website.
Increase the number of clicks on your affiliate links with Call To Action
Convert clicks to sales.
Research To Find The Best Keywords
You must conduct thorough research to find the best keyword:
How to do keyword research
Research your area of expertise
Set your goals
Make a list of topics that are relevant to your niche
Make a list of potential seed keywords
Make effective use of keyword research software
Examine the purpose of the search
Uncover long-tail keywords
Learn as much as you can about your competition.
Once you got a high search keyword with very low competition, it's time to create a compelling page that will convert.  Affiliate marketing has a simple business plan that appeals to a wide range of people. But, establishing the page will not be enough because no one will be able to locate it.
Lots of people make money with affiliate marketing by finding a product they want to promote and then put the affiliate link on a sales page. Then, wait for the traffic and nothing happens.
The important thing is how you'll ensure that visitors find your sales page and start clicking on the link to buy your products.
This is the most challenging phase if you're new to digital marketing, but there are some strategies that will make the process lot easier.
First, you must establish your distribution channels. Most digital marketers overlook this tactic, although it is one of the most significant.
Way To Market
A 'way to market' is a direct line of communication with your target audience.
So, let's assume you have a weight loss ebook that you'd like to sell. Your target audience s anyone interested in losing weight. Any means you have of reaching that audience is referred to as a 'route to market.'
You need to consider what marketing routes you already have.
In fact, you should do this before deciding on a product that you want to promote. So, choose something for which you have an interest and have the potential of selling.
Don't pick a product and then try to figure out how to market it.  Consider the promotional opportunities you already have, and then select the proper product.  In the end, business is usually about addressing a problem and then presenting the solution to the appropriate targeted audience.
How To Make Money By Affiliate Marketing
The Guaranteed Method to Earn Money From Affiliate Marketing and PPC is a simple as mathematics. The fee could be as high as 70-90 per cent if you sell a digital product like an ebook or as low as 1%-8% with physical products.

If your affiliate-marketing revenue is slow in coming at the start, traditional advertising can help. You can also kickstart your affiliate promotional campaign with Pay Per Click advertising.
Pay Per Click
PPC stands for Pay Per Click. This is a form of online advertising where you only pay when someone clicks on your ad, good examples are Facebook Ads or Google Ads. This is how Facebook Ads and Google AdWords operate.
For marketers, these two methods are a winning combination.
Here's why…
PPC has the advantage of allowing you to know exactly how much you are paying for each visitor.
If your 'largest bid' for a click on your advertisements is 5 cents, you know that each visitor to your page will cost you no more than 5 cents.
What is the significance of all this? This knowledge allows you to do the maths and ensure a profit.
Your conversion rate is another number to pay attention to. This is the percentage of new visitors who become purchases on your site. To argue, let's assume 1%.
Now all you have to do is figure out how much each sale costs you on average and compare that to the profit you make on every affiliate sale.
So, to make a single transaction, you'll need 100 visitors to your site, which will cost you $5 (100 x.05).
As long as you're making more than $5 every sale, you'll be in the profit!
Of course, while you're getting those first 99 sales under your belt, you'll need to use a very little loss leader.
Naturally, certain niches are more expensive to advertise in, and your conversion rate may be significantly lower in some circumstances.
In any case, you can now play about with the numbers to build a fully automatic cash generation system!
If your conversion rate is low, you can try tweaking the sales copy to make it more convincing, or you can double-check that your advertising is targeted (being shown to the right people).
If your ad clicks are too expensive, you can select a niche with less competition or drop your maximum spend. You'll discover the magic formula that allows you to earn money while you sleep.
What's more, you can simply repeat this process with hundreds of other affiliate products if you like. Since you don't have to spend any more time making them, you can now create something different every 24 hours.
If you were earning $100 a day from one affiliate product and landing page, and now you have 30…
You do the maths, right?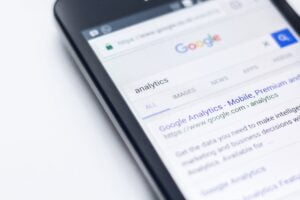 How to Sell Affiliate Products With Top Lists
Looking for a unique approach to increase affiliate product sales?
Then consider making a "best of" list.
Of course, a top list is a ranking of the best of something.
So "The Top 10 Best home exercising bike" or "The Top 10 Laptops with removable screen" might be working perfectly.
These lists are fantastic for SEO when selling affiliate products, as we'll see in this piece.
The Idea
As you may have guessed, the goal of this technique is to compile a list of top products, each of which will lead to an affiliate link.
You might also list services, online software, or anything else for which you can get affiliate links.
If you're worried that this won't pay off as well as promoting a digital product (since digital products pay out a greater commission), keep in mind that you can get around this by selling items with high ticket values.
That laptop example?
Some of those gaming PCs will cost upwards of $3,500! Even with a 4% commission, that's still $140.
That's a lot more than an ebook would generate.
Alternatively, how about marketing an MBA program?
Yes, you can do that through EDx.org (which has an affiliate network), and a single referral may make you thousands of dollars.
Similarly, if you promote a service with a recurring fee, you might make an income that grows over time indefinitely.
Related articles:
Make Money Now With Affiliate Marketing
Affiliate Marketing How To Make Your First 100 Online
Amazon Affiliate Marketing: The Secret To 6 Figure Income
Google Traffic Research Tactics In Affiliate Marketing
13 Affiliate Marketing Tips To Help You Sell More Products
Affiliate Marketing With SEO
Why It's Perfect
Affiliate marketing with SEO works effectively because it allows you to use SEO to identify consumers who have the right intentions.
The intent is what the person is hoping to achieve by searching for a phrase and you're hoping they'll be looking to buy something.
When someone searches for the best products in a particular category, they always intend to buy those products, that's when affiliate marketing with SEO comes in.
Furthermore, individuals, as well as Google, appreciate Listicles.
This is particularly true if you utilize rich snippets or a bullet list near the top of your page.
If you do this, Google will display your list alongside a picture in the SERPs. This has a huge impact on CTR. Of course, you must conduct thorough research to find the best keyword. But if you do this, you'll be ready to go!