Merchant Accounts – Benefits Of A Standard Debit Card Program
Debit Card Program
More and more consumers prefer using Debit cards and it is the merchant who benefits. That's because, in Debit card processing, the funds are directly debited and recorded at the time of purchase. An added advantage is that a card can easily double up as a VISA or MasterCard along with being a debit card. Also, debit card processing saves the merchant more money in the long run.
The debit card is very widely used and is much easier than writing out a cheque. As long as there is money in the bank account, a debit card can be effectively used. Only the pin number is to be memorized. Card issuers may or may not charge fees for debit card usage. The same must be verified to avoid confusion.
Here are the benefits of a standard debit card program as employed by a merchant:
Sale proceeds are deposited into the merchant's account within 48 hours of the transaction taking place.
Transactions are easy and fast.
Debit card transactions appear on a consolidated merchant processing statement and online transaction reports.
24/7 customer support.
A transaction fee is debited at the end of the month or as each transaction is processed.
A merchant must ensure that while accepting debit cards, a verification service is included. A verification service checks the negative database of bad check writers to prevent fraud.
Related articles:
31 Sensational WORK AT HOME BUSINESS IDEAS To Start Now
47 Incredible Ways to Make Money Online in 2020 
Best Items To Sell On eBay In 2020
How to Start And Skyrocket Your Email List
Debit Card Processing
To process debit cards, a merchant must have a PIN Pad. The swipe terminals available in the market today do come with inbuilt PIN pads or an external one may be purchased.
If you're an Internet merchant you will still incur the same charges for debit card processing as you do with credit card processing. True debit cards will only incur a per-transaction fee because the customer must input their PIN number in order to use the card.
The typical per transaction and discount rate will be charged to those using debit cards with Visa or MasterCard logos on them.
Debit cards are one of the fastest-growing payment types at the point of sale. Choose a debit card program that will place you in an ideal position to profit from all the strengths of online debit processing. Make it work for our business!
Some of the best debit card Merchant Account Providers:
Monzo
Honer
Maestro
Merchant Account Service
If you are ready to take the plunge, why not try the new Paypal Mastercard Debit Card?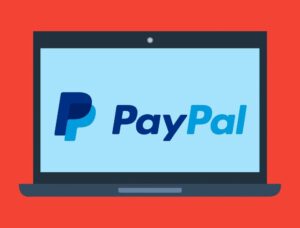 THE PAYPAL BUSINESS DEBIT MASTERCARD
You can use the card to make purchases anywhere Mastercard is accepted, get quick access to your available Paypal funds.
Paypal will double your cash-back from July 7 through August 10, 2021. Every week, instead of the normal 0.5%, Paypal will credit 1 percent of eligible payments made with the card to your PayPal Business account. Get 1% back in cash-back
You'll have quick access to your PayPal funds.
Withdraw cash from ATMs across the world for a flat fee of £1.00 per withdrawal, giving you instant access to your PayPal funds without the need to transfer.
Fees eliminated
PayPal has no monthly fees or foreign exchange charges for international, online, or in-person purchases.
GO WORLDWIDE
Use your PayPal Business Debit Mastercard worldwide, whenever you see the Mastercard logo since no other business debit card is as widely accepted.
Debit Card PROTECTED
To keep your financial data safe, Paypal will assist you in safeguarding your account and monitoring your transactions for any signs of fraud.
EASY AND IMMEDIATE ACCESS TO YOUR PAYPAL ACCOUNT
Get quick access to your PayPal funds and get 0.5 percent cashback on all qualified purchases, both in-store and online.
So go ahead and buy some goods, pay a supplier, and get paid as you go, with no monthly fees, no foreign exchange fees with PayPal, and no need to top-up from your bank account.
IT'S QUICK AND SIMPLE TO APPLY
Start enjoying all the great benefits of the PayPal Business Debit Mastercard. There are no lengthy approval processes or long forms to complete. All you need is a PayPal business account. Apply now.