What is a definition of a Freelance Writer?
How To Find Freelance Writing Jobs as an independent contractor who creates articles, ad copy, and other types of content for a living from home is the crust of this article.
A freelance writer is a professional writer who works as a contractor rather than as a full-time staff writer for a company. A freelance writer may write for news organisations, periodicals, businesses, websites, or other clients and they provide writing services to a variety of clients and frequently work across multiple genres, writing about any topic assigned by the client.
Freelance Writer Jobs
Do you love to write? Do you have a knack for making words come alive on a page? You may want to consider freelance writing as a way to make a good living from home. There are many openings online on freelance writer job boards such as Upwork, Freelancer, and Fiverr.
Getting Started
Before you go looking for freelance writer jobs, you should build up a portfolio of articles. You can write for your website or blog, offer to write free articles for friends, or contact your local paper about writing a column for them. Work on some articles that you can use as samples of your work and build a list of references for your potential clients to contact.
Where To Find Work
The next step will be finding potential clients.
You can visit some of the big freelance sites like Upwork and bid on projects. Here are 15 top freelance writing job sites:
Upwork
Contently
Guru
iWriter
Contena
People Per Hour
Fiverr
Craigslist
FlexJobs
linkedin.com
Reed
Glassdoor
Showcase Your article Writing Skills on Your Website
You may also want to consider adding a blog to your site. It is a good idea to set up a website that showcases some of your writing, tells a little about you and your area of expertise, and of course, you will have your contact information on the site.
It's an easy way to add articles, short tips, and any other writings to your site on an ongoing basis.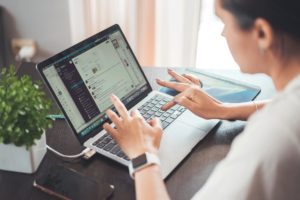 Networking
Networking is another great way to find work. Think about friends, former colleagues, bosses and clients that would be interested in having some writing done and call them up. As you start building your client base, ask for referrals.
Do you know someone that successfully freelances now? Ask them for advice on getting started and spend some time with them. They may refer clients to you that they don't have time for. Do the same for other freelancers if you are contacted with a project you can't handle.
Getting Paid
Freelance Writer Hourly Rate
According to Indeed, the average salary for a freelance writer hourly rate is $25.37 per hour in the United States.  How much you will get paid will largely depend on the size of the project and how involved it is. Short articles on general topics that don't require research may pay as little as $5.00 apiece while doing research for and writing an ebook may bring you several hundred dollars.
Related articles:
Get Paid To 5000 Per Month To Write Online
How To Get Paid To Write Online
Writing Articles: How to make your article interesting and compelling
How To Use Article Marketing To Promote Your  Product And Services
Finding Freelance Writing Jobs
Writers are very much in demand these days because of the rising need for online content. The pay is oftentimes better and the hours are not so long. Many even freelance full-time.
Freelance writing extends to several different categories. Before you begin looking for work, you'll have to decide whether or not you want to get credit for your writing. If you insist on a byline, you may have difficulty finding a lot of paying jobs. Byline jobs are out there if you look. However, the most money to be made is from working as a web ghostwriter.
There are several different categories of freelance writing. When you see the term "content writing" you will normally be providing text for an existing or new website. Your writing will have to be engaging and clear for website visitors.
Article writers concentrate on providing articles for websites, newsletters and blogs. Generally, articles on the web are between 500 and 2000 words each. Any more than that is difficult for readers to sit through while looking at a computer screen.
Copywriters are challenged with putting readers in the mood to buy. They write copy for Internet sales letters and marketing sites. Ebook ghostwriters provide clients with full-length books on a variety of topics.
Freelance writers need to be professional in their online presence. This means spell-checking all writing, including e-mails to clients. It is also a good idea to get an e-mail address that is specifically used for your writing. A personal e-mail address with a goofy handle will make you appear unprofessional. Your first and last name or a combination thereof is a good choice for your web writing e-mail address.
Writing for the Internet is completely different from writing essays in school or writing for print magazines. Readers online have short attention spans, and you'll need to keep your sentences short and your paragraphs clear.
The other difference is the use of "keywords" in certain writing assignments. Keywords are words that have been selected by your client to be used in the article. These words have been selected because they are Internet search terms and your client wants their website to show up for those search terms.
Keyword articles will require you to use the word or phrase a certain number of times in the article. Sometimes it can be difficult to use the words without making them sound forced. Experienced web writers have developed ways to make the keywords flow naturally into their articles.
Below are some of the areas and industries where freelance writers are needed. Read on and find the freelance path that is right for you.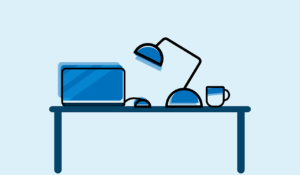 Freelance Writing For Magazines
Freelance writers are frequently hired to contribute articles for magazines.
Many magazines will accept freelance work. Keep a spreadsheet with the names and addresses of the editors of the various publications and pitch story ideas regularly. It can be tough to get a foot in the door with magazines, but once you start getting published it will become easier and in many cases more lucrative.
This is one area where you can get regular assignments as a freelance writer especially if clients find your work good. The rate for every article is quite generous especially if it involves interviewing. Some writers even kill two birds with one stone by also taking photographs for the interview. This way, the client also pays for the pictures that accompany your article.
Newspaper Correspondent
Another area where you can get freelance work is the newspapers, where editors often hire freelance correspondents (sometimes called "stringers"). This is especially true with areas that are outside the city. Newspapers find it cheaper to hire correspondents and pay for their services than to send their staff writers to cover an event.
Online Writers
As mentioned before, online writers are in demand nowadays because writers are needed to update website content. Magazines that maintain their websites hire freelance writers just to do online content. Not all the write-ups you see on the Internet can be found in the magazines and not all articles in the magazines are used for online content.
PR Writing
Public relations writing is a cost-effective way to advertise products. Because of this, companies hire writers to do their PR write-ups for them.
Blogging
Blogging is yet another way to make money as a freelance writer. Blogs are an ever-growing form of Internet media.
Blog writers generally provide their content. You can make money as a freelancer by starting your blog and posting to it daily.
If you love to write, you can start several blogs at once and multiply your earnings. Once you become an experienced blogger, you can apply for blogging jobs and post for other people.
Ghostwriting
Many freelancers find success with ghostwriting. When you work as a freelance ghostwriter you provide writing services for clients who will then use the work as their own.
Ghostwriting is a lucrative opportunity, especially when you focus on web writing. For the most part, the Internet is a text and image-based platform. Companies and individuals who run websites constantly need text to make their websites attractive to visitors.
Since writing is something that a lot of people would rather not do, this leaves plenty of opportunities for people who love to write.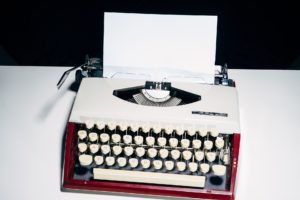 How do I find a niche for Your Freelance Writing?
To Discover Your Ideal Freelance Writing Niche, use the following tactics:
Determine your area of expertise.
Determine your areas of interest.
Identify market opportunities and gaps.
Determine where these areas intersect.
Then go after it with all your effort.
Conclusion
Once you've gotten a few web writing assignments under your belt, you can decide what type of web writing suits you best. You can find work on writing message boards, freelance writing job sites, and classified ad sites. Whenever you apply for a job, make sure to include your contact information and a few well-selected writing samples.
If you love writing about a variety of topics, you should give freelance writing a try. It's a great way to do what you love and stay home with the kids at the same time.
The main key to becoming a successful freelance writer is to practice writing all the time, whether you get paid for it or not. Just get out a pen and paper, or open your favourite text editor and start writing.