6 Internet Marketing Myths
Marketing Myths
Every day, thousands of people go online to try to make money but most of the time they fail badly.  Why? Because they do not realise the 6 Internet Marketing Myths.
Myth #1:  INTERNET MARKETING is EASY
Internet Marketing is not easy, it is hard, and it takes time.  It may be easier than starting a brick and mortar business especially when you do not have to carry inventory, no shipping of goods, no staff and little overhead but it still will take a lot of work to achieve your goal.
Myth #2: Anyone Can MAKE MONEY ONLINE

It's not as easy to make money online as may be portrayed by a lot of scammers. You will need to spend a great deal of time educating yourself about internet marketing myths.  Once you educate yourself you then must put into plan and operation what you have learned. Most of all you will have to spend money too. The majority of internet marketers do not make a dime online.  IF YOU DO NOTHING, YOU WILL MAKE NOTHING.
Myth #3: You Can "GET RICH QUICK" On the Net!
This is the trap that a lot of new internet marketers fall into because scammers make it sounds so easy to make money online that it becomes a matter of chasing the "get rich quick schemes".  Which means a lot of wasted time, money and energy. It just doesn't happen overnight, instead of doing some research and finding out what people really want and need than giving it to them in a positive and realistic way.
Myth #4: It's FREE to Do BUSINESS ONLINE

Certainly, in your first year of operation as an internet marketer, it will cost you money. So, it is just not true that it free to do business online.  Compared to opening your coffee shop or gift shop in any city, internet business start-up cost and maintenance cost is low.
Once you have your domain set up, you need to pay for your internet connection, advertising, and ongoing education.  You can't expect to make money selling free stuff and ask others to do the same. It takes money to make money.
Myth #5: It's Too Late to Start an INTERNET BUSINESS

A lot of internet marketers would say to you "It's too late now, too many competitions"  It's a myth because the Internet Marketers that are making money do not want any more competition, so they would tell you the market is saturated, and you should niche down.  You know why don't you? The fewer people there are to compete with the more money they make.
The fact is, it's never ever too late to start anything and that includes internet business. Internet Marketing is not going anywhere, and you should try it if that is what you want to do.  Every year the stats will show you the number of people shopping online is increasing, their spending dollars are growing and the number of people going online is increasing too.
Myth #6: The BIG MONEY TALK is Just Hype

It has been said that "it takes money to make money?" Well, it's true, although you will be hard-pressed to find experienced internet marketers to tell you how much they spend on promoting and advertising on Google AdWords and Facebook, they do and hide the facts about it.
Sometimes, you must dig a little deeper to find the truth in every hype you read. It's a fact that the people that make a lot of money online also spend a lot of money on advertising, tools, resources, coaching and know-how to get the job done.  If you are willing to take the necessary action to make 'big money happen for you – it will, but it takes time.
Related articles:
Advantages Of Internet Marketing
10 Misconceptions About Marketing On The Internet
How To Choose The Right Internet Marketing Coach
10 Reasons Why People Fail At Internet Marketing
What Is Internet Marketing And How To Do It Online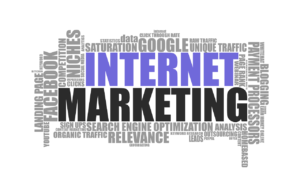 Sit down and write a financial and business plan. The internet is full of information to aid you in your plan. Write your plan and act on it.  Without action, nothing will happen.  If you believe that you will succeed you will.
There are lots of people making a lot of money online but when you look at most of them they have been marketing online for over 5 to 10 years or more. So be realistic, it will not happen overnight.   Find out what you love to do, have a game plan, stay focused, find the right opportunity and make your dream come true.