Affiliate Marketing Meaning
When an individual or organisation, large or small, agrees to pay you money based on a specific action that the individuals you refer to him take, you have created a fantastic business partnership, known as affiliate marketing.
Affiliate marketing is simply an advertising approach in which a corporation compensates third-party publishers for generating traffic or leads to the firm's products and services and it's referred to as affiliate marketing.
The third-party publishers are called affiliates, and the commission fee encourages them to come up with new ways to promote the business.  Although it is not free money, it can sometimes appear to be so.  You don't have a product to sell and don't have to worry about customer service, yet you can still get paid.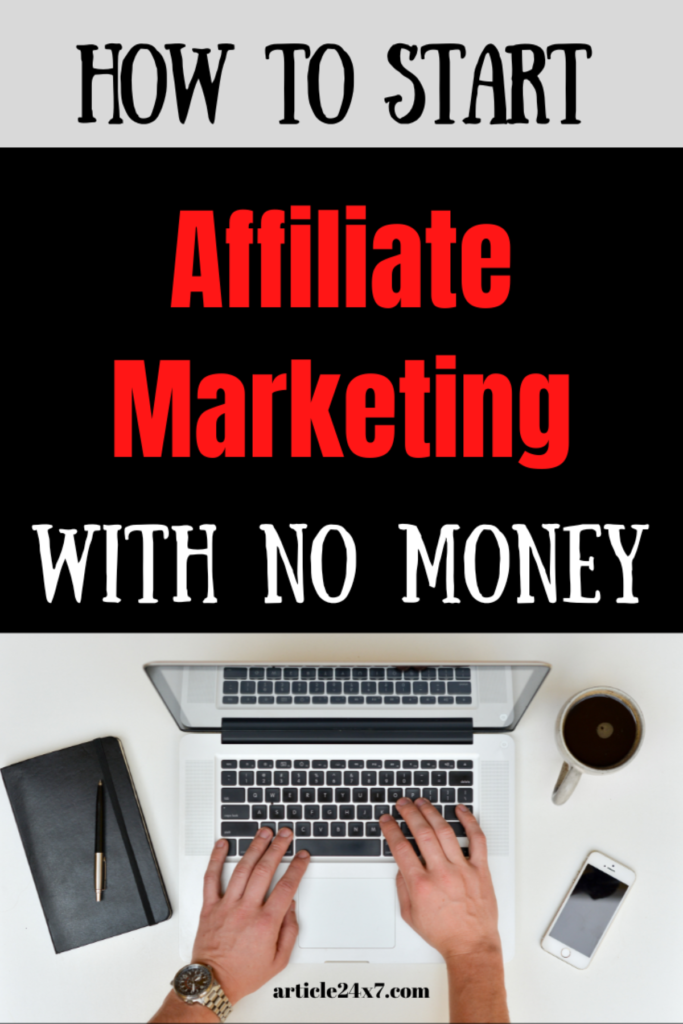 How To Get Started In Affiliate Marketing
How to get started in affiliate marketing without spending any money
Find a specialised area of interest.
Select an affiliate marketing programme.
Make a decision on a traffic source.
Create content that helps people trust you.
Increase the number of people who see your work.
Respond to and engage in conversation with your audience.
Affiliate Marketing Amazon
Here are a few real-world examples:
Amazon.com offers one of the largest and most successful affiliate programmes in the world. They will give you a commission based on the amount of money that customers spend after visiting their site through your referrals.
For example, let's imagine you want to create a website to sell a product. When people visit your website, you may use your affiliate links to send them to Amazon to make a purchase.
Let us suppose that these individuals make a purchase. You will receive a commission on any purchases they make that are compliant with Amazon's policies.
Affiliate Marketing Business
When compared to other affiliate programmes, Amazon's commissions are low. However, some affiliates have found that the ease with which they may sell physical goods on Amazon (as opposed to selling digital goods somewhere less well-recognised) more than compensates for the low compensation rates.
To illustrate, let us look at selling digital items on a less well-known platform like Clickbank.com where people may sell digital e-books.
An individual or company creates an e-book and offers it for sale and promotion in the Clickbank marketplace.
A vendor is a person or company that sells its products or services on Clickbank. Each vendor has the ability to determine its own commission rates, with some going as high as 75% in some cases. 75 per cent of a $37 or $97 e-book is a significant amount of money.
Although commissions are substantially larger, conversion rates — that is, the number of individuals who click through your link and make a purchase – might be much lower.
In addition to Amazon products and e-books, there are other affiliate marketing opportunities. Almost any topic you can think of will have an affiliate programme associated with it of some sort.
Related articles:
How To Start An Affiliate Marketing Business With Amazon
Make Money With Amazon Affiliate Marketing
Affiliate Marketing As A Beginner
How To Make Money With Affiliate Marketing And PPC
Affiliate Marketing: How To Make Your First $100 Online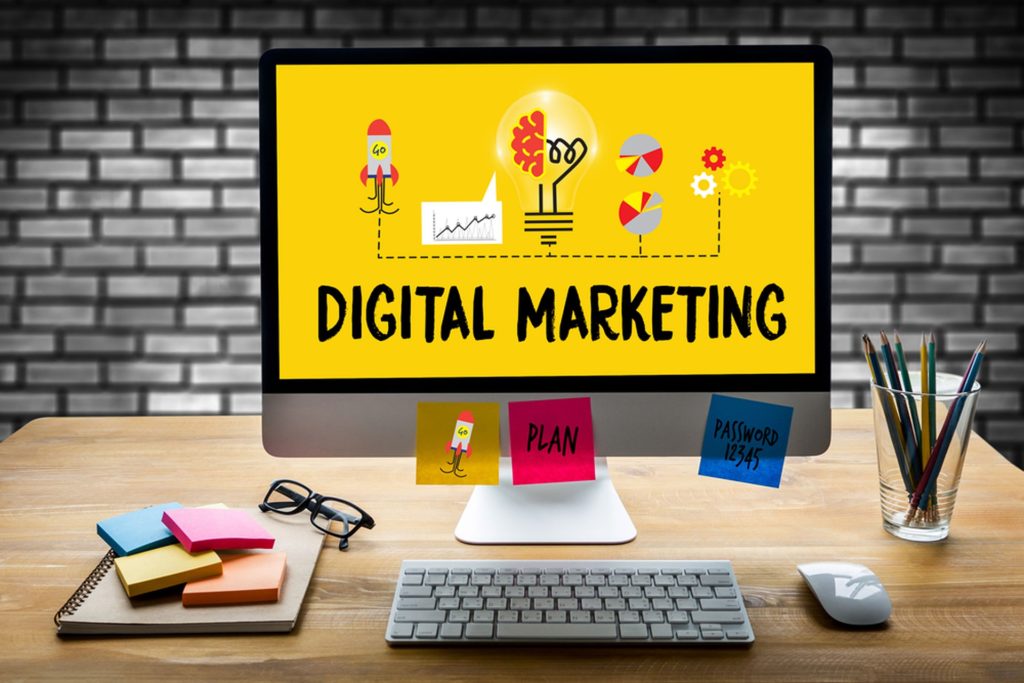 How To Start Affiliate Marketing With No Money
In addition to earning commissions on physical goods and digital e-books, you can earn commissions by promoting CPA offers.  CPA is an abbreviation for cost per action.
The action can frequently be anything as basic as filling out a form, applying for something, providing their e-mail address, or perhaps signing up for an offer, depending on the situation.
So, the way this works is that you would somehow persuade individuals to accept the offer, and if they accepted and completed the offer, you would receive a predetermined sum of money.
Most of the time, this money is small, such as a dollar or two bucks, but with other offers, it can be rather substantial.
It is possible to sign up for offers in which consumers receive an item in the mail and only pay for shipping and handling; nevertheless, if they do not cancel or return the item, their credit card will be charged for the entire value of the item in question.
These offers are frequently far more lucrative than those in which the person is merely required to provide their e-mail address.
However, there is a possibility that these offers will have higher return and refund rates.
Affiliate Marketing With Google Adsense
Google AdSense is another form of affiliate marketing in which many people are active participants. It is a type of affiliate marketing network that allows you to earn money by referring others.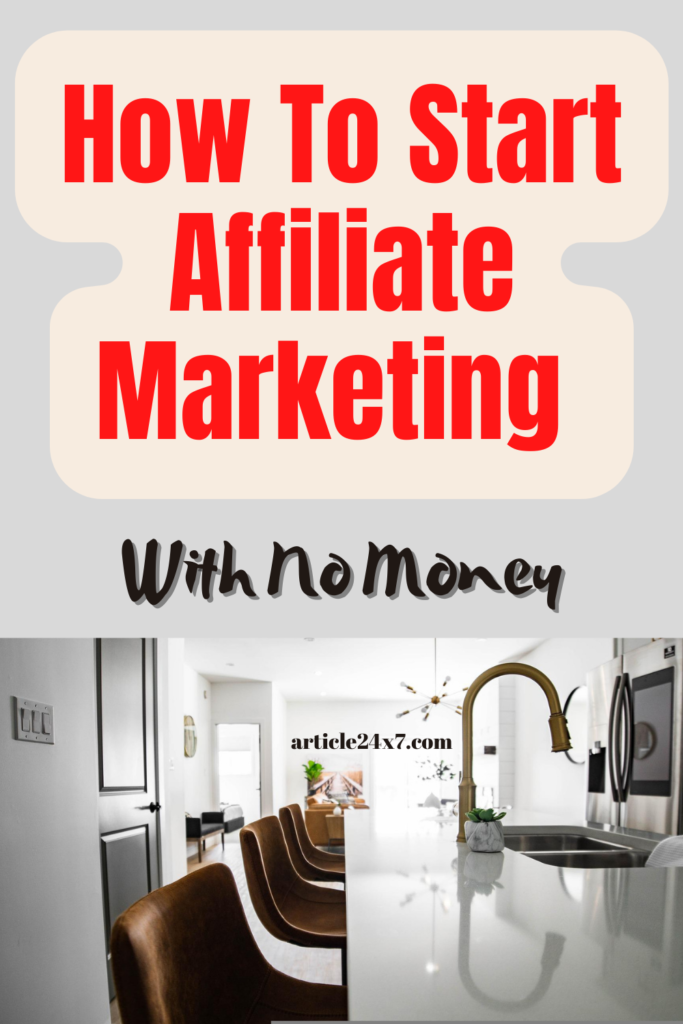 The programme allows merchants to advertise on Google and Google works as a go-between for Google affiliates and merchants, facilitating the transaction.
If you establish a website that receives a lot of traffic but is unable to determine what types of advertisements or affiliate links to include on it, AdSense may be a good option for you to consider.
In exchange for your registration, you will be provided with a block of code from AdSense. You paste this code into your website, and AdSense will place advertisements where the code is pasted.
AdSense will read the words on your page and determine what the page is about, after which it will send advertisements that are relevant to the page's content.
You will earn money if someone chooses to click on your advertisements.
Some subjects are more important than others.  For example, travel can be more valuable than a collection of recipes.
It is only through Google that merchants or advertisers can register and post text advertising relating to their products and services.
Despite the fact that there are numerous parallels between Google AdSense and other affiliate marketing programmes, there are also significant variances.
It is likely that the advertisements that Google will display on your website will be related to the content of your website. This will benefit both you and the advertiser because visitors to your website will be less interested in advertising the product.
Affiliates who participate in the Google AdSense programme are paid on a per-click basis.  In exchange for clicking on your advertisement on Google, advertisers will pay Google a particular amount. Google will then transmit this cash to you by check, despite the fact that Google deducts a portion of the amount from their payment.
In most cases, Google Adsense payments are distributed on a monthly basis. In addition, the Google AdSense programme provides webmasters with a tracking tool that allows them to keep track of how much money they are actually earning from particular ad placements.
Whether you are a merchant or an affiliate, the affiliate marketing programme and the Google AdSense programme are both straightforward to use.
Merchants can save a significant amount of money on their advertising efforts by focusing on affiliate marketing rather than dealing with advertising agencies.
You can easily make a significant amount of money by doing what you do best. And if you combine all of your earnings from the Google AdSense programme with those from other affiliate marketing companies, you will undoubtedly make a substantial amount of money.
Although it is not as prevalent as the others, there is one more form of affiliate scheme which is called PPC.
Pay Per Click is the model
Consider the following scenario: you have a website, you place a link on that website, and a vendor is willing to pay you a particular amount of money for every click that occurs as a result of the link.
Vendors can pay as little as a penny per click or as much as $.15 or $.20 per click depending on their budget.
Conclusion
Hopefully, this has shed some light on the nitty-gritty of affiliate marketing.  It's not free money, but it can appear that way.  As long as you're willing to put in the time and effort, you can still be paid.