This article delves into how to make freelance writing a full-time career! Freelance writing can be one of the most profitable and enjoyable ways to earn a living from the comfort of your home. Independent freelance home writers are in great demand with thousands of business owners and online sites calling for content every day. This is how to make freelance writing a full-time career!
Whether you are a parent who desires to stay home with children or someone who simply wants the freedom the work-from-home profession provides, the benefits of freelance writing from home are abundant.
This type of home job allows you the liberty to work any time that works best with your personal schedule. No more clocking in or fighting rush hour traffic. If you are a night owl, you can write at 2 a.m. If you have small children, write at nap time. Work in your pyjamas, robe, or favourite sweatpants. If you want a two-week vacation, you simply take a two-week vacation. As a freelance writer, you are in charge of the who, what, where, and when.
Although a background in writing is helpful, it is not necessary to break into the field of freelance writing. Often a potential employer who needs a writer will want to view samples of work. The experienced writer can use pieces from a portfolio, while an inexperienced writer can quickly create a few samples of writing to display his or her abilities.
Freelance Writing From Home
Many professional freelance writers' platforms offer writers the chance to display sections of their work. Peruse these sites such as HubPages, Medium & Ghost, study the types of writing they are creating, and then write your own samples based on your personal style and interests. By having a group of sample articles ready to go, you will be able to respond immediately to people looking for writers when you come across the opportunity.
Seeking out these writer openings may seem overwhelming at first. However, by visiting writers' job forums and websites hosted by writers' magazines, you pick up on new opportunities to get in the game. This is how you Make Freelance Writing A Full-Time Career.
Once you have a few writing jobs under your belt, it will be even easier to obtain new work, and soon you will likely find yourself being able to pick and choose jobs to find the areas that interest you most. If you enjoy researching and writing and possess the skills to write well, you may discover you are in love with a new career path that offers significantly more freedom and creativity than any 9-to-5 office job.
Can you make a living freelance writing?
Yes, you can make a living as a freelance writer if you have the right skills and the right approach. Freelance writing jobs are available all over the internet, so it's easy to find one that fits your skills and interests.
The first thing you need to do is identify your niche. This will help you focus on the types of writing that you're best suited for and give you a better idea of what type of clients you should target.
Once you've identified your target market, start researching specific freelancing opportunities that match these specifications. It's also important to keep up-to-date on current trends and industry news so that you can write content that is both interesting and relevant to your readers.
Some tips for success include setting up a strong social media presence and developing relevant expertise (in your field of writing). You should also develop effective marketing strategies so that you can attract new clients and increase your earnings.
Finally, don't forget to provide high-quality content consistently. This will not only earn you positive reviews from clients but also attract new ones in due time. With a little effort and hard work, freelance writing can be a profitable career choice for anyone interested in pursuing it.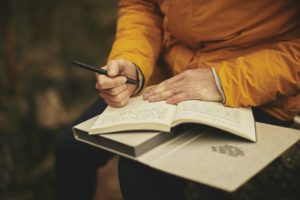 Freelance Writing Work From Home
There are many freelance writing work-from-home jobs available online today. All you need is a computer and internet access, and you can start working as a freelance writer right away.
Some of the most popular freelance writing work-from-home jobs include content writing, article writing, copywriting, and SEO (search engine optimization) work. However, there are a wide variety of other types of freelance writing work that you can also pursue if you have the skills and the necessary experience.
If you're interested in finding freelance writing work-from-home jobs, there are a few things that you should keep in mind. First, it's important to consider the type of freelance content writing job that you want to pursue. This will help you narrow down your search and focus on the types of projects that are most suited to your skills and experience.
Freelance Writing Examples
Check out some of the top websites for getting freelance writing jobs if you're interested in starting out as a freelance writer:
FlexJobs
LinkedIn Jobs
Working In Content
Content Writing Jobs
Behance Creative Jobs
SolidGigs
Freelance Writing Jobs (FWJ)
These platforms connect talented writers with businesses and individuals who need help producing quality content.
Once you've decided on the type of project that interests you, it's time to start researching available opportunities. There are a number of online resources that offer tips and advice on how to find quality freelance writing work-from-home jobs.
Additionally, social media networks like Facebook and LinkedIn have forums where potential clients can post job openings and ask questions about specific projects.
Once you've found an appropriate freelance content writing job opportunity, it's time to assemble your resume and submit an application. Make sure to include information about your experience working with computers and your ability to write clearly and concisely.  You may also want to include links to any articles or blog posts that you have written. Also, submit articles or content that meets the needs of your clients.
Related Articles:
How To Become A Freelance Writer
How To Get Paid To Write Online
Get Paid Up To 5000 Per Month To Write Online
What are the best-paying freelance writing jobs?
Some of the top-paying freelance writing jobs are:
    Grant Writer.
    Copywriter.
    Content Writer.
    Proposal Writer.
    Romance Writer.
    Public Relations Writer.
    Newspaper Columnist.
    Nonfiction Writer.
Conclusion
In conclusion, setting the aim of working as a freelance writer full-time is both doable and reasonable. Writing freelance articles is a great way to make money. This is because it does not require you to have any special skills, knowledge, or experience.
To succeed, you need commitment, effort, and the capacity to continuously learn and develop your abilities. By building a solid body of work, connecting with customers and business leaders, and keeping up with the most recent trends and technologies, you may transform your passion for writing into a lucrative and satisfying full-time career.
You can turn freelance writing into a full-time career and meet your writing objectives if you have the correct mindset and are prepared to put in the necessary effort to start earning money from home, writing can be fun and profitable at the same time!